A
1000 Hours of Drawing (Taylor O)

sketchbooks | sketch
1000 JOURNALS PROJECT (Someguy)
8861 miles

collabration of 2 danish artists, one (Peter) living in Denmark
and the other living in Australia (Lene) 8861 miles apart...

Chicago, sketchbook, copyright © 2011 Susan Abbott


Susan Abbott: A Painter's Year

• sketchbook

Travel Sketchbooks

sketches of "Hans Blix" © 2009 Sigmund Abeles
Scattergood, "Just got lost in your sketchbook images,
I draw almost every night from live TV, usually from
The Charlie Rose Show and will send you some..."
Sigmund Abeles: Homepage

Late Night Self Portrait, conte
© 2009 Sigmund Abeles


Sigmund Abeles Online Portrait Sketchbook
sketchbook images: Anderson | Close | Kaufman
• Art is. . . the Permanent Revolution
• Drawn to the Figure
• Sigmund Abeles Equestrian Art Gallery
• Sigmund Abeles' Five-Minute Drawings
• Draw What You Don't See | Stephanie, 2006
• The Self in Contemportary Self-Portraits
Portrait of a Parasomniac, 2007
• Biddington's Art Gallery
• The Old Print Shop (more)
• Cheryl M. Newby Gallery
• An Artist's Eye | YouTube interview
meet Sigmund Abeles



Drawing from The Max Drawings © 2012

While his premature baby Max was in the hospital, being kept alive by advanced medical equipment, Abeles drew a series of portraits that became a record of the family's ordeal and eventual triumph. Testimony of a parent's faith in the healing power of art and love. . .

•

Max Abeles drawings

•

Preemies

|

The Max drawings

LSD drawings #1 and #8, © 2012 cowboybooks


ACID TRIP

"9 drawings done by an artist under the influence of LSD - part of a test conducted by the US government during it's dalliance with psychotomimetic drugs in the late 1950's. The artist was given a dose of LSD 25 and free access to an activity box full of crayons and pencils. His subject is the medico that jabbed him." -

cowboybooks.com

Josh watching WALL E © 2009 Adebanji Alade


Adebanji Alade | tube/train sketches

• My Passion for Sketching
• The People I Sketch Everyday
• flickr: adebanji's photostream

New Baroque Airplane, © 2011 Mattias Adolfsson


Mattias Adolfsson: Inks blog

• • Nine Sketchbooks
Sketchbook book 4 | book 5
sketchbook 3 | 4 | 5 | 6 | 7 | 8 | 9
dooles
moleskine | YouTube | deviantART

sketchbook page © 2009 Afriboy (Orokie's Art)


Afriboy | African Male Erotic Art
(mature content)
• Orokie Okoth aka Afriboy
• Drawngs | Notebooks:
• Orokie's Art: Yellow Moleskine
Daler3404 Notebook | Daler3405 Notebook
Black Moleskine | Black Moleskine II
• Photographs: The Great Rift Vallery
• Blogger: Orokie Okoth aka Afriboy
• GayUganda: Uganda

Prehistoric Rock Art of North Central Tanzania
Not a sketchbook but an interesting drawing surface!


African Rock Art
• Bradshaw Foundation - Rock Art/Cave Painting
African Rock Art: Carvings & Paintings
Rock Art Paintings of Tanzania
• Flickr: rockart
africantapestry aka Ronelle Van Wyk

Tokala and Aiyani

sketchbook study after Delaroix © Javier Aguilar


Javier Aguilar Icaza: Aguilaris Imagines
A Mosaic Studio Blog by Laura K. Aiken

Artist's Sketchbooks Onllne

Line Sketchbook untitled 06, © 2012 Elisa Alaluusua


Elisa Alaluusua (about)
| | | |
| --- | --- | --- |
| | Elisa Alaluusua's "PhD research title is Sketchbooks - 'A Qualitative Analysis of the Creative Strategies Used in Sketchbooks by Novice and Expert Artists'. Her interest is in sketchbooks as objects as well as spaces where artists test their ideas and develop their visual language. For her research she has interviewed artists who keep sketchbooks. She also uses her own drawing as an investigative tool while researching sketchbooks; particularly ones kept by her own student." - London College of Fashion's Forum for Drawing | |
• sketchbooks | drawings | video
• LCF's Forum for Drawing | Sandle drawing
• The Practice Exchange

A Janela de Alberti

• 3rd International Urban Sketching Symposium



William Anastasi, subway drawing, © 2012


William Anastasi (b. 1933)
Anastasi's drawings were dictated by the jerks and vibrations of a subway ride. In the late 1970s during monotonous rides on the New York City subway Anastasi "took to a new way of drawing - without looking. With his arms rigid and bent at the elbows, a drawing board in his lap, and a pencil in each hand, Anastasi sat like a robot and allowed the motions of the subway train to take over. His drawings became compilations of lines that are messy records of the train's starts and stops, accelerations and decelerations. His endeavor was art of a new order - a new kind of language - inspired by his friend, music composer John Cage, that employed chance as a method of creating art." - Suzanne Tswei,

Star-Bulletin

•

Subway Drawings

•

Artist shares credit with Subway car
Arni Anderson

• My Wyeth Sketchbook Pages

"Mid-day sun and shadows" © Michael Anderson


Michael Anderson Studio | sketchbook USA
Scattergood, Thanks so much for posting so much art in one incredible spot. Please consider adding a link to my Sketching St. Louis blog to Artists Sketchbooks Online. I am an avid sketcher, illustrator and artist. I have recently been blogging my sketchbook pages as I capture various scenes around St. Louis, MO. I can spend hours browsing the links on ASO and think the site is just great. I have already added a link to ASO on the Blogs page of my website. Links to blog & my website below. Much appreciation, Michael Anderson

•

Blog: Sketching St. Louis

(

Flickr

)
Alessandro Andreuccetti | Sketchbooks

Issuu: Drawings | blog | watercolor express
Chad Andrews: sketchbooks USA
anonymous sketchbook, Mid-19th Century
Paul Antonson USA
sketchbook series 1 series 2
• Cat Retirement Home (illustration)
invisibleman | sketchbook

Shadow Pages, © 2011 Rosaire Appel


Rosaire Appel

"I make visual and sometimes verbal books, digital draw-
ings and I carry a camera, I look around." - Rosaire Appel
• recent books | flickr
• blogs: Site Rappel | Murks-Rappel
• Facebook | Shadow Pages
• Central Booking Gallery, Brooklyn, NY
ARTIST'S SKETCHBOOKS: Online Sketchbooks

Samuel Beckett, © 2011 Estate of Avigdor Arikha


Avigdor Arikha (1929-2010)
For Avigdor Arikha, by Samuel Beckett, 1967

Seige laid again to the impregnable without. Eye and hand
Fevering after the unself. By the hand it unceasingly
Changes the eye unceasingly changed. Back and forth the
Gaze beating against unseeable and unmakeable. Truce for
A space and the marks of what it is to be and be in face of.
Those deep marks to show.


Samuel Beckett, 1967



• Samuell Beckett Letters to the Arikhas
• a poem by Samuel Beckett, 1967
Armenian Manuscript

• image 1 | 2 | 3 | 4 | 5 | 6
National Digital Library of Poland
Arnel: Every Picture Tells a Story

"WWF Festival 2011" © 2011 Flore Corchiano


ARS ET NATURA (enlarge image)
• Hokkaido, 13-23 febbraio 2011
The ART4Cast - Drawing

Woodrow Wilson Elementary, Granite District, Utah
• Beverley Taylor Sorenson Arts Learning Program
The Art Guide Blog: June 2006 | comments
The ART in NAUURE JOURNALING

Ben Shahn: The Shape of Content
Artists for Nature Foundation
ArtZone: profile: scatt68 | blog

sketchbook image © 2007, Kate Aspinall


sketchbook, mountain sketch, © 2008, Kate Aspinall


sketchbook, seated figures, © 2008, Kate Aspinall


sketchbook, giraffe sketches, © 2009, Kate Aspinall


sketchbook image, © 2009, Kate Aspinall


Kate Aspinall
(links)
• SKETCHBOOKS: 2009 | 2008

"Sketchbooks are a vital part of my practice, both as brainstorming for larger works and as ends in themselves. I began using sketchbooks in 1996 and have accumulated over 30 of them since that time.

The book and the scroll are two presentation forms that maintain the inherent, tender authenticity of drawing. If drawing is the organization of looking, then these are where organized impressions interact with each other to produce new life. Many of these books are old friends. They are an expression of a private live for drawing. The particular qualities of each book - the paper, the binding, the dimensions - combine with the tenor of my life at the time to imbue them with a personhood that maintains its aura long after a book is filled." - Kate Aspinall
• Facebook: Kate Aspinall Studio (sadly offline)

sketchbook entry, © 2012, Terry Aston


Terry Aston

• Ireland's Classic Car Forum

sketch © Frank Auerbach


Frank Auerbach London Building Sites, 1952-62
| | |
| --- | --- |
| | "Fascinated by the rebuilding of London after the Second World War, Auerbach combed the city's numerous building sites with his sketchbook in hand. Back in his studio he worked and reworked each painting over many months resulting in thickly built up paint surfaces more than an inch." |

• video podcasts - Courtauld Gallery
• Oxford Street Building Site
• Podcasts

sketchbook page © Auria, Belgium


Auria
sketchbook

Elizabett and the Graminoidal Soul 2010
© 2011 Bill Ayton and Tim Lowly


William T. Ayton
The Book of Souls (with Tim Lowly)

Sketchbook, Aug. 1998
• Bill Ayton blogspot
Souls sketchbook almost done. . .
• A Silverpoint Drawing a Day | ayton.net
B
Don Bachardy (b. 1934) &nbsp USA
• Interview with Don Bachardy (mature content)
• untitled, from White Crane, Winter #71
• Christorpher Isherwood's last days
• Arcana Books | Nicholas Wilder Gallery, 1977
• White Room - One Day Stands
Francis Bacon (1909-1992)

Two Owls No.2 by Francis Bacon


photobooth portraits from Bacon's studio
of Bacon, George Dyer, and Plante


Kristyna Baczynski

The Moving Sketchbook | page 2
YouTube.com: A Collection of Animations
Thibault Balahy Carnets

sketchbook pages: 1 | 2 | 3 | 4 | 5 | 6 | 7

Palm Wreath © Jack Balas


Jack Balas USA (mature content)
• Tattoo Detour 4: Honolulu Drawings 2010
• Tattoo Detour 3: Honolulu Drawings 2009
David Baldwin

Mr. Baldwin: Art and Tech Ed
• Investigation Workbooks

• IB (International Baccalaureate) Visual Arts
thumbnail sketches | from obsevation

Sir Frederick Banting (1891-1941)
Banting Digital Library
Fawzan (Zan) Barrage: artEzan

sketch + book
sketches | home page
Cape Breton Island | plein air painting
Dana Barry: Artist and Model USA
Sketchbook enries: portfolio 1 [ 2 ]
Model Mayhem: model | Model Mayhem: artists
Antoine Louis Barye (ca.1795-1875)
Roy Beckemeyer: Admiralty Bay USA

January Landspape - Quiet Lane, Ipsden, © 2011 Martin Beek


Martin Beek: 2011 sketchbook

• Ipsden - my sketchbook
• Martin's Sketchbook 2010
• Thirty Years of Sketchbooks
• Martin's "After" Céanne album
• Martin Beek's photostream
David Bell | Sketchbooks USA

sketchbook © 2006 Michael Bell

Michael Bell: Visual Journals USA (links)
Visual Journaling | student sketchbooks
Interactive Journaling
Master Artist's Visual Journals
• Leonardo da Vinci (1452-1519)
• Edvard Munch (1863-1944)
• Eric Fischl (1948- present)
• Michael Bell (1971- present)
France Belleville drawings
USA

Castle of Louis VI, Senlis, © 2011 K. Benton


Kathleen Benton
Sketchbooks
• Prehistoric: Zooplankton
• Lights in the Distance

Saatchi Art
Facebook
Water Color Sketchbook by Private Henry Berckhoff
BibliOdyssey
Baskin and Gehenna Press
French Etchings
Felix Bracquemond: Le Coq
Meryon: Le Stryge
The Dresden Codex
Van Gpgh Letter Sketches
The Best of BibliOdyssey
Speechless: Wordless Books
Turnierbuch
Sachsenspiegel: The Saxon Mirror
Gothic Illuminated Sketchbook
D. A. Bickford

The Sketchbook Project 2012
ART - The 1st Language
| | |
| --- | --- |
| | "A 'sketch' is: a rough idea; the basic elements; a quick interpretation of something; a quick plan for a possible later product; essential features; a preliminary layout; a quick study; an outline; a workup." |
2008 Biennale Carnet de Voyage
| | |
| --- | --- |
| | La prochaine Biennale du Carnet de voyage, prévue du 14 au 16 novembre 2008, a Polydome, se prépare activement. Plus de 150 auteurs de carnets et écrivains du voyage prendront a nouveau la direction de Clermont-Ferrand. |
La Ville of Clermont-Ferrand (YouTube):
• Vincent Besancon
• Geraldine Carcon
• Claire et Reno Marca
• Antonia Neyrins
• Bruno Pilorget
carnet afrique du sud septembre 2008

Arnaud Bilande: creabook
Anna Black: Learn to Draw Right
"Did you know research has shown that when we do an activity and enter the 'flow' state, the brain releases 'happy hormones'? So if you feel guilty about taking time out to draw - remember you're improving your health and well-being - and that can only be good for you and your family and friends!" - Anna Black: Learn to Draw Right

"I believe the desire to create is in every one of us and we just need to find the right key to unlock it. . ." - Anna Black Licensed Drawing of the Right Side of the Brain teacher

• Sketching on Location
• Drawing Resources [popup]
| | |
| --- | --- |
| | "It's rare we get a chance to see inside artists' sketchbooks. Occasionally a museum will have one on show - displayed open at one page - so frustratingly you don't get to see the other pages... This site offers a fantastic opportunity to peek into sketchbooks by some great artists: Henry Moore, Edward Burne Jones, John Constable, Edgar Degas, Gericault, W.M Turner, John Singer Sargent, Leonardo da Vinci, Frederick Leighton, Frida Kahlo - plus many books and journals by artists today. The subjects vary enormously from the sheep Henry Moore used to see grazing out of his window, to the studies of draperies and figures by Burne Jones. Frida Kahlo's pages are a riot of colour, Turner's landscape sketches show how he studied value tones for his paintings... There is a wealth of inspiration here and it makes a unique drawing resource. The links take you to sites and sometimes you have to look for a 'page through book' button in order to scroll through the pages. Don't ignore sketchbooks of artists whose names you don't recognise - if you do, you are missing out." - Anna Black on Links to Artists' Sketchbooks Online |
.


image © 2006 Jan Blencowe


Jan Blencowe: plein air artist USA
Pen, Pencil & Paper (blog)
new sketches | Elephants' Trunk
Blue Chocolate Sketchbook
Blue Hamster Graphic Designs, The (Mary Anne)
Karl Bodmer (1809-1893) sketchbooks
Blurb online books: "sketchbook" search

Sketchbook page © 2011 Marion Boddy-Evans


Marion Boddy-Evans
BOOK BY ITS COVER:
Sketchbooks 1 | Sketchbooks 2
• Christian DeFilippo | Martha Rich
• Jenny Volvovski | Rob Dunlavey
• Jim Stoten | Iris Schwarz
• Andrés Sandoval | Zeroten
• Ana Benaroya | Iker Ayestaran
• Elizabeth Huey | Chad Kouri
• Rebecca Rubin | Rui Vitorino Santos
• Reka Kiraly
Jana Bouc: Blog | Paintings USA
William Adolphe Bouguereau

Sketchbook, circa 1865-1870

Louise exposed at Ostend - sketchbook by Bourgeois


Louise Bourgeois (1911-2010)
USA
• Album a Desssin, ca 1950-1980 (32 sheets)
Xavier Boutin | dessins

croquis-de-bistrot | Barcelone
Portugal | Transes Cévenoles 2007
Rebecca Bradley Sketchbook USA
Lilla Rogers International Artists
Nuno Branco, sj: Caderno de viagens

Sketchbook by Elise Brewster © pen and ink
from Drawing the Landscape by Chip Sullivan
"Quick series of vertical lines around a forest and stream.


Elise Brewster: Design Arts USA
• Stillhere: Center for Land Use Interpretation
• Land Use History of Sulphur Creek Watershed


"A drawing should express the emotion of tactile experience. The artist may mix the media of strongly textured material with drawing . . . Look carefully at the textures of the landscape before you begin to drawing them. Fig. 6-16 Elise Brewster. Landscape in text, from travel sketchbook. in Rendering in Pencil, Arthur Guptial . . ."
:"Amherst College's new admission recruiting viewbook contains a handsome, eye-catching frontispiece: a two-page color drawing of the Octagon, Johnson Chapel. "The artist is Elise Brewster '84, a landscape architect who lives in Berkeley and works with scientists who are trying to restore San Francisco Bay. When she was tapped for the project, Brewster was in Rome. A 1997 winner of the prestigious Rome Prize, she was spending a year living and working as a Fellow at the American Academy. Her goal was to deepen her understanding of the classical landscape. She did this by sketching constantly at the Janiculum, the beautiful hilltop on which the Academy is located, and on excursions around the city. By the time she left Rome she had filled 24 sketchbooks with her drawings. 'This is the way I learn a place,' says the former art and English major. . ."
Pam Johnson Brickell USA

Nature Journaling (rfalconcam)
South Carolina Low Country Nature Journaling
Pedro Brito

Sketchbook Links | comments
acerca do sketchCode
BRITISH LIBRARY: Turning the Pages
• Sultan Baybars Quran Test
• Elizabeth Blackwell's Herbal
• William Blake's sketches & poems
• Golden Haggadah
• Sketchs by Leonardo
• Lindisfarne Gospels
• Vesalius's 16th century anatomy
carnet de voyage d'Anne Bronner

arte.tv: Carnets de vayage de Turquie
Public Sénat, video...
Suzanne Buchanan open [sketch]book USA
Fritz Bultman: Actaeon Paintings USA (mature content)
Notebook Page, ca. 1945 | 2 | 3
JR Bumgarner: Sketches & Stuff USA
Leigh Bunkin: Finding My Wings USA
sketchbook entries
Lydia Buruis ~ Zyphryus Sketchbook Work
Matt Busch: Sketchbook Intro USA
Lydia Burris | sketchbook | Zyphryus USA
Tom Burtonwood: sketchbook
USA
new sketchbook project
Permutations 1.0 (1st draft)
Permutations 1.0 (2nd draft)

left: There's A Lot That's Not Real and A Lot That Is (2004, UK) limited edition, David Byrne sketch book
right: Arboretum (2006) a collection of drawings and diagrams mapping the strange corners of Byrne's mental landscape. . .
David Byrne

Arboretum at Amazon.com
Arboretum - The Open Critic review
Arboretum - 22 Bunny Lake
C
Randall C: sketchbook
Suzanne (Buchanan) Cabrera USA
cacospectamania's slideshow on Flickr
. latest photo slideshow
. Sketchbook pool slideshow
. moriza's slideshow on Flickr
R. Caldecott sketchbook (1883)
Bryon Caldwell

Animopus: Sketchbooks of French Masters

Sketchbook Larry Calkins © 2011


Larry Calkins

• sketchbooks
• Facebook: calkinsart | sketchbook | 2
• notice what you notice
Richard Camara
Urban Sketchers | Workshops
el blog de Gabi Campanario

• The Seattle Sketcher

Urban Sketchers
Mark d Campbell

• illustration
• Limes for Life (update)
A Commemorative Collection of Art
• MetroWest Daily News review


Simo Capecchi

in viaggio col taccuino
pantano collina
Issuu: two sketchbooks::

Bologna Sketchbook

Napoli Sketchbook

Draw Me © 2011 Rob Carey


Rob Carey: Kunst by Rob
G.W. Carleton: Our Artist in Cuba

Tuileries with the Gare d'Orsay in Background
© Henri Cartier-Bresson


Henri Cartier-Bresson (1908-2004)

"For me, the camera is a sketch book,
an instrument of intuition and spontaneity."
• The Artistic Leaning of Cartier-Bresson
• (Don't) strike a pose
• Self Portrait in mirror 1984, charcoal
• Anna, Nu (1998) graphite
• cityscape from window of C-B's flat, 1985
• Paysage, Le Grande Banc (1984) Charcoal
• Pierre Josse (1979) Pencil

sketchbook drawing © 2012 Jennifer Marie Casey


Jennifer Marie Casey | Sketchbooks
Teri Casper | Flickr photos
Jeffrey Cates: Sketchbook pages
Cayuse-Nez Percé
CENTRAL BOOKING GALLERY, Brooklyn NY
A space in DUMBO, Brooklyn, NYC, focusing on artist's books
and prints and their integration into the larger art world.
• artists & works

Paul Cezanne, Sketch Book II: Male Bathers ca. 1872-1895
© Philadelphia Museum of Art & corbis images
Paul Cezanne (1839-1906)

• Sketch Book II: Male Bathers
corbis images: search= 'sketchbook'
Antique Anatomy Sketchbook
Sketchbook of Taigado
Philadelphia Sketchbook
Philadelphia Sketchbook II
• Cezanne: Studies of a Child's Head | image

© 2007 Dover Pub.

A Cezanne Sketchbook (facsimile sketchbook)
by Paul Cezanne, Dover Publication cover
Marc Chagall (1887-1985)
Marc Chagall Sketchbook


Portrait of Bella by Chagall Self portrait of Chagall
A deeply personal sketchbook used by Marc Chagall for over twenty years will be one of the highlights of Sotheby's Books and Manuscripts sale in New York on 17 June 2011. The 85-page book contains unpublished drawings in a variety of media, providing a virtual catalogue of Chagall's colorful and moving iconography.
"This remarkably intact sketchbook was used by Marc Chagall from the 1940s to the 1960s, and includes a wide variety of subjects central to his oeuvre. The sketchbook abounds in portraits of Bella and self-portraits of the artist. These include a very beautiful ink-and wash portrait of Bella in a patterned dress with a bowl of fruit. There are two sensitive portrait heads in pencil, one with closed eyes, the other with open eyes surrounded by dark circles; both drawings possibly depict Bella's final illness. Chagall himself appears in several fine self-portraits, in one as a brightly colored satyr with palette and brushes. . . "
Sotheby's New York
Atelier Franck Chambrun: daily squetching
Benjamin Champney
Laura Chasman: portraits USA *
My portraits are a visual journal of my life. My subjects are the people that I have encountered as I go about living my life. It is where I have found myself...
I try to reach beyond a physical description to capture the feeling, poetry, and nuances that convey the special qualities of my subjects. - Laura Chasman
Javier Chavarria (Diaz)

hojas de Javier Chavarria
diariografico.com

Joan Miro claimed that "since the age of cave
painting, art has done nothing but degenerate."


Chauvet-Pont-d'Arc

• Cave of Forgotten Dreams trailer
• Art News | History of Art
• never yet met | New Yorker
Judith Cheng: My Sketchbook USA
blog: asketchaday-tuxedopark

Cougar, sketchbook © Clancy Cherry


Clancy Cherry's Sketchbook (b. 1920) USA
Henry Chiu's Sketch Book

© Nikira Chtypel, Self Portrait
R. Chunn: alla prima USA
Sketchbook Tuesday

© 2001 tanganyika Wildlife Safari


Carnets de Tanzanie (facsimile sketchbook)
Tanzanian Notebook
by Denis Claveul, Guillemette de Grissac,
and Philippe de Grissac [cover]
Tanganyika Wildlife Safari, Tanzania 2001



© 2001 Rizzoli

&nbsp
Dreaming of Africa (facsimile sketchbook)
by Denis Clavreul [cover]
Publisher: Rizzoli, 2001

"Cheetahs", Dreaming of Africa © 2009 Denis Clavreul


"Zebras" Dreaming of Africa © 2009 Denis Clavreul


Denis Clavreul, Illustrator

Carnets de voyage:
• Dreaming of Africa: Sketches and Watercolors
bookcover | maasai
cheetahs | zebras
• Magie d'Afrique
• Port-Cros et Porquerolles
• Le Luberon. . .
• . . . de la pointe de las Bretagne
Doug Cocker: sketchbooks (?)

Carnet-Afrique © 2012 Patrick Colcomb


Icarelle: blog de Patrick Colcomb

• biennale carnet de voyage
Liste des auteurs
John Constable Sketchbook (1776-1837)
Anna L. Conti: Working Artist's Journal
John Copeland (see 'Books") USA
David Colman: blog | sketchbooks &nbsp USA
David's Doodles | deviantART

entry from "Eighty Portraits," © 2008 - Rev. Jesse Corinella
Rev. Jesse Corinella: Sketchbooks USA *
Public Restroom | The Imagination Plays...
Chairs in the Arno.. | The Manchild Aesthetic
The Maine Vein |
8 oz./Pints | Eighty Portraits | Sink

Susan's (Cornelis) Sketchbook Blog USA
Travel Sketchbooks
Joseph Cornell USA
Kevin Cornell: Bearskinrug Sketchbook
Community Sketchbbook * | Flickr
sHandke (a group admin) says: Hello fellow artists. I have been creating an online blog, entitled Community Sketchbook where I would like to post pages from all artists' sketchbooks. Eventually, I hope to create an actual sketchbook that is mailed from one artist to the next via "snail mail," and those images will then be posted on the blog. If you like this idea and would like to see your pages of your sketchbook(s) posted to the blog, please join.

sketchbook, © 2012 Marco Antonio Costa


Marco António Costa

• Sketchbook Therapy (about)
• Marco Costa: Art & Design Work
Facebook | Drawing Research Network
Peter Coupe: sketchbook (PDF) (?)
Christian Couteau: Carnet de croquis

Aquarelle et voyage
Doug Cowan: Illustration & sketch USA

Cityscape sketch © 2008 - Justin Cownden
Justin Cownden USA
Gingerblah: a new sketchbook page

© Domenic Cretara, Study for Self Portrait charcoal


Domenic Cretara homepage, USA
sketchbook | drawings | demo video
Gage Academy of Art, Seattle
Casey Cripe: Repository of Records USA

the et cetera annex
crobars: (carnets de voyage, etc.)
Henri-Edmond Cross (1856-1910)
Robert (R.Crumb) Crumb USA
• Flickr: Crumb sketchbook c.1970
• Roberta Fallon & Libby Rosof | ArtBlog
Robert Crumb's Mr. Natural Wonders
Wite-out forever: R.Crumb's corrections
• diariografico.com
D
Leon Dabo 1868-1960
Mike Yoshiaki Daikubara USA
Sketch Mike Sketch : issuu | lulu

sketch, &copy 2012 Rob Dales

Rob Daos (Dales): Sketching on Rails

sketches done on the Toronto Transit System

Jacques-Louis David, Pauline Bonaparte, 1805-06
© Fogg Art Museum, Harvard University

Jacques-Louis David
Anita Davies: Location Sketches

art by anita blogspot

© Steph Davies, 2011 Sketchbook

Steph Davies - Versions of Truth | sketchbooks

• Kickstarter
• cat drawings in 2009-10 sketchbook
Michael A. De Feo USA
Roger De Muth: sketchbook USA
• Nantucket Sketch Book (blurb)
• Moleskin Sketchbook Drawings
de vuelta con el cuaderno

Spanish translation: "of return with the notebook"
deadREBEL Sketchbook

Ewes standing in shed © 2011 Sarah Deakin


Sarah Deakin: Sarah's Sketchbook
Ewes standing in shed
Edgar Degas (1834-1917)

© 2000 The Getty Museum


A Degas Sketchbook (facsimile sketchbook)
by Carol Armstrong
postscript by David Hockney
J. Paul Getty Museum, 2000

image © 2007 The J. Paul Getty Museum


Edgar G.H. Degas Sketchbook
Embellished Skeleton: Edgar Degas

Le Voyage Au Naroc by Eugène Delacroix


Les carnets Delacroix

Joe Delaney sketches, © 2012, Ewing Gallery
The University of Tennessee, Knoxville

Joseph "Joe" Delaney (1904-1991)

brother of Beauford Delaney (1901-1979)
• "A Tale of Two Brothers"

Joseph Delaney Sketchbook

sketch of elephants, © 2008, David G. Derrick Jr.


ink sketch of lion, © 2008, David G. Derrick Jr.


David G. Derrick, Jr.

African Diaries: Sketches & Observations
• Sketching In Nature
deviantART: sketchbooks
Willi Dewin (winfried kamps)

• paintings on art
Peter Dickison: Artist's Journal USA
• blog: sketching about
• Peter Dickison Online Gallery
Dilarp (aka Dilar Pereira)


© Gerald de Dios


Gerald de Dios: Sketch Journal USA
Mark Dixon | Sketchbook

• online portfolio
Oliver Dominguez | sketchbook 2008 USA
The Doodlebook

Joaquin Gonzalez Dorao: Greece Sketchbook © 2009


Joaquín González Dorao - Illustrator

Travel Diaries: Greece (blurb) | Mali | Peru
Croatia | Ethiopia | Inndochina
• Issuu | Blog
Driven to Draw:

20th Century Dreawings & Sketchbook from Royal Academy

the drumcroon gallery:

artists' sketchbooks | about sketchbooks
•Jill McCarthy
•Victoria Crowe
•Anne-Marie Quinn


"I don't call them sketchbooks,I don't like the word sketch. They are just "my books". I number them and I'm up to No 10. They are collections: - ideas, thoughts, quotes, photos, drawings, images, newspaper cuttings, messy and very personal." - Margaret Jackson

•Margaret Jackson
•Matthew Rooby Bat Sketchbook
•student sketchbooks
Marlene Dumas | drawings | bacon
. The Saatchi Gallery
. contemporary drawings: Diaries & Dreams
. A Sketch in time: Marlene and me
J.R. Dunster Portrait Art Shbk
Antoine Duplan: ZEPoRAMA.com
les carnets: tanzanie | france | napal | italie
Albrecht Durer (1471-1528)

student of Matthias Grunewald (1470-1528)
• Self Portrait in the Nude, 1505
• Self Portrait as Man of Sorrows, 1522
• Durer Drawings
• Albrecht Durer: Complete Works
• Albrecht Durer
• Art Renewal Center Museum
• SightsWithin.com
• image: Five Male Nudes

Proportions of the Human Body, 1501-19
Museum of Books, SLUB Dresden, Gerrmany
• Proportions of the Human Body, 1501-19


• image: Proportions of the Human Hand


Harbour of Antwerp near the Scheldt Gate, 1520
from Durer's Sketchbook to Netherlands 1520-51
Albertina Collection, Imperial Palace, Vienna.
(facsimile sketchbook)
• Durer's Journey to Netherlands 1520-21
• Cathedral of Aix La Chapelle. . .
• View of Heroldsberg

A Young Girl of Cologne, 1520, Silverpoint
© Graphische Sammlung Albertina, Vienna
| | |
| --- | --- |
| | "This is a leaf from the sketchbook of the trip to the Lowlands. The legend reads: "awff dem rin mein Weib pey poparti" (on the Rhine, my wife at Boppard). Thus the drawing was made on the boat in July 1520. It gives the best (at least the best preserved) picture of Durer's wife in her later years; with her cold protruding eyes and the domineering lines at the corners of her mouth, she does not look particularly lovable. Her juxtaposition with the young girl, whose coiffure is labeled "kolnisch gepend" (Cologne girl's headdress) by the artist, is certainly only accidental here, but is nevertheless not without analogies in the context of the sketches on this journey" - www.finear-china.com |
• fineart-china.com | image

Caspar Sturm, 1520, Silverpoint, 127 x 189 mm
| | |
| --- | --- |
| | "This is a leaf from the sketchbook of the trip to the Lowlands. The legend reads: "1520 Caspar Sturm alt 45 Jor zw ach gemacht" (1520, Caspar Sturm, 45 years old, done at Aix-la-Chapelle [Aachen]). The lighting is peculiar, the landscape is related to the portrait. It is conjectured that the word "toll" indicates a tollhouse. The drawing is mentioned in the journal of the trip to the Lowlands: "Ich hob den Sturm conterfet" (I did a portrait of Sturm)" - Adolph Menzel Museum |
• Adolph Menzel Museum | image
E
Adele Earnshaw Sketchbook
Vincent Scotti Eirene: Artist/Activist

Souvenir D'enfance © 2011


Sergei Eisenstein (1898-1948)
Eisenstein's Sketchbook, 1914
Fondation Daniel Langlois
The Body of the Line

DVD & Video Collection



"The tree in from of my window on Kirov
Street N.75 apt. 2." October 24, 1944.
Outline of the head of Ivan the Terrible.
• Eisenstrein and Ivan the Terrible

Loopsided (self portrait), copy; 2012, Ea Ejersbo
Looking a bit lopsided from an infected throat.
9B graphite pencil in sketchbook journal



sketchbook page, © 2011 Ea Ejersbo


EA's (Ea Ejersbo) Artlog

• flickR: Kreative | Loopsided
• member of Urban Sketchers

The Journey is The Destination
The Journals of Dan Eldon


Dan Eldon | Journals
Journal Book 3 © 2007 daneeldon.org




Daniel Robert Eldon (18 September 1970 - 12 July 1993) was an English photojournalist. The son of an American mother and English father, he moved with his parents to Nairobi, Kenya, when he was 7 years old. In 1993, after a botched military raid that left hundreds wounded and dead, angry Somalis attacked journalists who had arrived on the scene to cover the story. Tragically, Dan Eldon and three of his colleagues were beaten and stoned to death on July 12th by an angry mob in Mogadishu, Somalia. He left behind a series of journals, which his family has exhibited on the Internet and on a worldwide tour.


see "Playing" journal, copyright © 2011 daneeldon.org

Dan Eldon created most of his journals between the ages of 15 and 22, although he created several small notebooks previously. He started his more formal journals in 1985 for a school anthropology trip and an English class. At the same time, he was beginning to travel around Kenya more often and to take more photographs. Filled with ephemera from his young life - newspaper clippings, food labels, call girl cards picked up in London phonebooks, and even grains of rice - the journals are stored at the Los Angeles country Museum of Art. . .


see "Final Pages" copyright © 2011 daneeldon.org

Dan Eldon was an artist and photographer who left behind a captivating visual legacy. His art exudes expressions of the untamed, compassionate and creative soul. . .

•

Artist • Activist • Adventurer Browse Dan Eldons Journals

•

Books 02-05

|

Books 06-08

|

Books 09-12 Books 13-15

|

Books 16-18

|

Books 19-21

•

Trap Door

by Jennifer New

•

Wikipedia

•

He gave his heart, and life, to Somalia
Rosalind Ellis

backinthedays (sketchbook page) © Emmanuel


Emmanuel (Prost) Blog
Peter Emmerich's Sketchbook USA
images: Tree | Bear

© 2007 Evy (Gastrono-Me)


Evy/Eefje: Blob[p]: Gastrono-Me
F

drawing © 2021, Fahmi, Texas USA


Fahmi: Sketchbook Magic

L. Bluefish color pencil © 2012 Elizabeth Farnsworth
R. Resurrection Plant pen & ink © 2012 E. Farnsworth



Codding Meadow, Royalston pastel, © 2012 E. Farnsworth


Elizabeth Farnsworth (bio)

Conservation biologist and scientific illustrator;
Senior Research Ecologist, New England Wild Flower Society
• Mt Holyoke: Artistic experience
• Selected Images & Illustrations (© 2008):
• Bluefish © (color pencil)
• Xysticus crab spider © (pen and ink)
• Doanes Falls, Royalston © (pen and ink)
• Mangrove landscape © (pen and ink)
• Sea turtle © (color pencil)
• Resurrection plant © (pen and ink)
• Shrimps © (pen and ink)
• Chipmunk hibernating © (pencil drawing)
• Moose © (pencil drawing)
• Codding Meadow, Royalston © (pastel)
• Ostrich Fern © (photograph)
• Publications with Illustrations:
• Flora Novae Angliae
• Peterson Field Guide to Ferns of
Northeastern and Central North America (2nd ed.)
• Fantastic ferns of Pioneer Valley (article)
• Moose in our mist (article)
• New England Wild Flower Society
• The Forest Log: Ecological Reflections
Paul Feeley
Leslie Fehling: Everyday Artist USA
Bill Fehr: Almost...daily sketches USA
Stan Fellows:k Sketchbook USA
Campmbell Steele Gallery: • S. Fellows
| | |
| --- | --- |
| | A collection of 17 artist's books, consisting of drawing and writing, for a show at Katharine Mulherin Gallery, May 2009. While seemingly individual in their ideas and titles, the books in Library I often expand into each other, exchanging words and images. Some characters and pieces continued on in altered form to my book Mascots. |
flickr: Library I

from: 2001 sketchbook © 2007 by Carlos Ferguson
Carlos Ferguson (kinetic sculptor & videographer)
sketchbooks: 2004 | 2001a | 2001b | 1999
sketchbooks: 1998a | 1998b | 1997 | 1996
sketches of women

by Isabel Fiadeiro
Isabel Fiadeiro: Sketching in Mauritania

Pecheurs du Banc d'Arguin - Blog de voyage
Saharawi women in exhile
see below: urban sketchers


sketchbook © Joseph Daniel Fiedler

Joseph Fiedler aka scaryjoey USA
• Sketchbook | Narrative Sketchbook
• Regular Sketchbook | SCANDAL Sketchbook
• Maciste Sketchbook | Moleskine Facebook
illoz.com | pipocaglobal.com
César Figueiredo

• Viseu SketchCrawl | Spring Cleaning

sketchbook seven © 2012 Bob Fisher


Bob Fisher aka Sketchbob.com

• Gallery: 1 | 2 | 3 | 4 | 5 | 6 | 7 | 8 | 9 | 10 | 11
• Resouces (related to sketchbooks, art, creative process...)
"I've been keeping books pretty much consistently since I was fourteen - which at this point is more than twenty-five years. I was very fortunate to have had good mentors as a teenager, and was introduced to keeping a daily sketchbook during high school. The practice of keeping one with me wherever I went, integrating these books in to my life, came very easily. . .

. . . I identify with those artists that straddled the line between old and new ways of thinking; principally people who worked in the late nineteenth and early twentieth centuries. From that period I love Degas, Toulouse-Lautrec, Picasso, and others from the early Modern era. Obviously, there are some heavy visual influences from Robert Rauschenberg and Jasper Johns. Another inspiration worth mentioning is Dan Eldon, the young Reuters photographer who was killed in Somalia back in 1993. His visual journals are amazingly beautiful, and communicate an incredibly vivacious and adventurous spirit."
• NAEA 2012 National Conference
"Creating a Culture of Sketchbooks"


Namibia © 2011 Conetta Flore


"pineta" of Castelporziano, © 2012, Conetta Flore


Concetta Flore: Ars et natura

• Conci's colours: Namibia
elephants elephants II elephants & rhinos
• Conci's Colours: sketchbook
• Sketching in Nature

from: Nepal Sketchbook © 2007 by Enrique Flores


Enrique Flores

• Sketchbooks: dibujos | guatemala
• Blog: Cuadernos

• FlickR fotos | slide show
• YouTube videos
• Issuu: 4ojos
• Travels with a Sketchbook in....
• diariografico.com
foddering.co.uk

fabric drawings (detail) © 2007 Rick Fox


Rick Fox: fabric drawings USA
• artSPACE@16: featured artist
• Drawings 1994-2007 | Paintings 2007-2008
• charcoals: Will Toad #2 | Schreber Series #1
• Youtube: Portraits by Heidi Mandalay
• YouTube: Beauty Life by Ambrazo Fuierte
• Dana Hall Art Gallery

Rooster and hen © Laura Murphy Frankstone


Laura Murphy Frankstone: laurelines USA
• Sketchbooks: 2007 | 2005-06 | Travels
• World Travel Sketchbook I | part 2
• Paris in March I | part 2
• animal sketches | face project
Marvin Frankin: An Elegy USA
| | |
| --- | --- |
| | "Annie Freud, poet and writer. Her first home was in Maida Vale where she lived with her parents, Lucian and Kitty Freud. Her parents separated in 1952, shortly before the birth of her sister, Annabel. . . Annie lived with her maternal grandparents, Jacob and Kathleen Epstein in term-time, until her mother was remarried to the economist, Wynne Godley in 1955 and they moved to Chelsea. Throughout her childhood, Annie grew up aware of the arts as part of her daily life. . . Her poems have appeared in a number of magazines and web-sites and in 2005, a small collection of her poems was published by Donut Press, under the title: A Void Officer Achieves the Tree Pose. Her next book Best man in the world was published in 2007, followed by a collection of poems, The Mirabelles , in 2010." |
• Moleskine
• Radio 4 Woman's Hour
• Poetry Archive

Francis Bacon 1952, © Lucian Freud


Lucian Freud
Lin Frye: View from the Oak USA
G
Jen Gagne's Journal USA
Gardner's Photographic SketchBook of Civil War
Cornell Un. Rare & Manuscript Collections
Cathy Gatland: a sketch in time
Sara M. Gant: Art Ed-ventures USA
| | | |
| --- | --- | --- |
| | The sketchbook has many names... visual journal, portable laboratory, journal, notebook. Whatever you call it, the purpose also remains both elusive and most definitive. A sketchbook is a place of discovery, experimention, record-keeping, notation, and a place in which learning and growth occurs... The blank page can be both intimidating and exciting. A blank page can induce nervousness and terror, as in "I don't know what to do next!" It can also incite a feeling of new beginnings; an open slate as clean as fresh snow, just waiting for the first mark to be made. - Sara Gant - Northside High School | |

sketchbook page © 2009 Suzie Garner


Suzie Garner USA
sketchingspirit | moleskinerie
Paul Gauguin sketchbook © 2012




Paul Gauguin (a facsimile sketchbook) - Paul Gauguin, a Sketchbook / Carnet de croquis. Introductory texts in French and English by Cogniat and Rewald. NY, Hammer Galleries, 1962. 3 small 8vo volumes in a single slipcase. A full-color facsimile of a Gauguin sketchbook, including cover printed to resemble the worn exterior of the original.
Paul Gauguin (1848-1903)
Paul Gauguin Portfolio © 2012 MET, NY




"After returning to paint in the Breton village of Pont-Aven in summer 1894, Gauguin suddenly found his activity restricted by a fractured leg suffered in a brawl. Thus, instead of standing before an easel, he was forced to spend much of his time seated, creating works on paper, which he must have placed in this hand-made portfolio. He decorated the inside with motifs inspired by his picturesque surrounds and penned a mock-heroic dedication to the local innkeeper on the leather cover, perhaps marking the grand finale to a drunken evening spent with artist cronies whose names are included in the inscriptions." - The MET, NY
• The Artist's Portfolio, Pont-Aven, 1894


Géricault: horses © Musée du Louvre


Géricault: Zurich Sketchbook 1817 © Kunsthaus


Théodore Géricault | Sketchbook

• Géricault: La Folie d'un Monde
folio 1r from The Zurich Sketchbook, 1817/18
La Ripresa, 1817. Black chalk
4 studies of Severed Head of a Man, 1818-1820
La vieille Italienne, 1819-182
• Horse studies, Musée du Louvre
German Sketchbook, Kannenberg 1894
Dan Gheno homepage, USA

drawing gallery | links
The Artistic Anatomy blog

Sketch © 2009 Laurentiu Ghita


Laurentiu Ghita: Daily Sketch Blog

Giacometi sketches: 4 figures & 3 heads


after Velazquez Pope Innocent X
pencil on paper, 10.25" x 8.25"
Collection of Louis Broder, Paris


from: Giacometti's A Sketchbook of
Interpreative Drawings Abrams 1967
Text by Luigi Carluccio
(facsimile sketchbook)


Alberto Giacometti: Out of Eden

Steve Weiner blog | drawing, women heads
Google search: "Giacometti + sketchbook"
Sanford Robinson Gifford (1823-1880) USA
Gillian: ketchup-sketchup USA

"Lake Altus", © 2012, Laura M Gillis


Laura M Gillis

sketchbook pages © 2011 Carol Gillot


Carol Gillott: Pages from my Sketchbooks USA
Karl Gnass: Spirit of the Pose USA
Justin Gohde USA

The Necklace Video Trailer

The Lost Summer

Stephan Schreiber's late gothic pattern book
produced in Urach, South-West Germany in 1494.
It was dedicated to Count Eberhard of Wurttemberg.

Gothic Illuminated Sketchbook

BibliOdyssey
Goya Sketches


• Goya's private albums | 2
Jan van Goyen (1596-1656)

The Sketchbook of Jan van Goyen (facsimile sketchbook)
Bredius-Kronig Collection © Waanders Printers & Publishers

The Sketchbook of Jan van Goyen
Hoogsteder & Hoogsteder | for sale
art.nl/journal/goyen
Greg blog | St. George's Art Department

Art Gallery 2008 | IB Sketchbook

Antarctica sketchbook © 2012, Jazz Green


Jazz Green

Artist Journal >> sketchbook | sketch+book
cold comfort (25 drawings)
Danny Gregory USA
...The Private Sketchbooks of Artists...
Yahoo! Group: Everyday Matters
. photo albums
. member: Danny Obadiah
. member: pantherprousa photos
Everyday Matters on Vimeo
Grendel: Devil's Sketchbook
Ocar Grillo's Carillomation

Dostoyevsky''s Sketchbook, 2006 | Part 2
November 2007 [Faces | Rembrandt's Mirror
Grimm's Northumberland Sketchbooks
Véronique Groseil: Carnet 001 | Carnet 077
Carnet 100| 107 | 124 | 126| 134 | 135 | 137
Carnet 139 > Automne | 148 > Mexique
Jamie Williams Grossman: Hudson Valley Painter
• Maine Sketchbook

image © 2007 Harvard University Art Museums


George Grosz
Juan José Pérez Guerrero: Diario dibujando

Dibujo y Pintura

Self Portrait, © Stephen J. Guild 2008

Stephen Guild: Sketchbook

sjguild - 'skine.art

Un bison de la grotte d'Altamira
image © 2007 Pascal Guillerm
Pascal Guillerm: Le carton a dessin

(Re)découverte du finistere | 10 juin 2008
Verdun 2006 | Voyages en Préhistoire
quelques liens

animal head study, © 2011 James Gurney

| | |
| --- | --- |
| | "A while ago I went to a farm to get some practice sketching sheep and chickens. I was off to a good start with some head studies, but the animals got restless. They ran off before I could draw their bodies. Here's what my sketchbook page looked like." - James Gurney |
James Gurney USA
• sketchbook (blog)
Baa-Mann and His Chcks
Sheep Head and Rosters
H

images above © 2013 Helen Hallows


Helen Hallows | Days of the Week

• Website

"

Sue Bulmer

is featuring me on her blog as part of her continuing series, 'Sketchbook Peeks'. It's been one of my plans for this year to get back in to keeping sketchbooks and visual notebooks. Recent purchases of Hockney's '

Sketchbook of Yorkshire

' and Orla Kiely's '

Pattern

' have inspired me. The process of editing and simplification that an image goes through as it moves from what I see, through my hands to what I draw gives me space to compose the image ready to work on it in the studio."

Sketchbook Peeks
Elizabeth Haines: sketchbook | 2 | 3

• Sketchbook from the Somme 2004

image © 2003 Sightings, Catherine Hamilton


image © Monkey (drawing), Catherine Hamilton


© 2012 Costa Rica sketchbook, Catherine Hamilton


Catherine Hamilton | Birdspot - the sketchblog
• Installation of Blog Project, 2005 [page 2]

monkey drawings:
• 06-2008 (1st sitting)
• 06-18-2008 | 2nd siting (9"x12")
• 06-05-2008
• 07-21-2008
• 03-09-2009 Monkeyes
• Costa Rica Sketchbook (trips)
Notes from Kricher's A Neotropical Companion
sketches of birds
• Red-bellied Wooddpecker
• mydogoscar sightings 2003 archive"
• Catherine Hamilton sightings 2003
"This website is an ongoing, year-long project to keep an illustrated journal and species list from my wanderings in Rhode Island and New England, with a few forays to other locations. It is heavily weighted towards bird-watching, but my interests in natural history are varied, and the occasional plant/amphibiary/insect/mammal will make an appearance..."
Shawna Handke USA

Community Sketchbook

Kenia sketches © 2011 Agnes den Hartogh


Agnes den Hartogh (over)

Sketchbooks: (slideshow)
• Berlin
• Cuba illustrations
• Azoren/Acores
• Kenia-Mpeketoni/Kimilili
• Madrid
• Cambodia
HARVARD UNIVERSITY ART MUSEUMS
Fogg Museum
Busch-Reisinger Museum
Arthur M. Sackler Museum

Under Cover: Artists' Sketchbooks: (press)
"an exhibition (organized by Miriam Stewart) of over 70 sketchbooks and 45 drawings that were originally part of sketchbooks from the Fogg collection of nearly 150 sketchbooks. Intact sketchbooks include those by Jean-Honoré Fragonard, Jacques-Louis David, Sanford Gifford, Edward Burne-Jones, John Singer Sargent, Henri-Edmond Cross, Reginald Marsh, George Grosz, and Christopher Wilmarth. Also on view will be drawings that were removed from sketchbooks by John Constable, Paul Cézanne, Henry Moore, and Brice Marden . . .
Artists have used sketchbooks for centuries, entrusting travel sketches, figure studies, compositional ideas, and notes of every kind to their pages. Designed to be easily portable, sketchbooks are often kept in artists' pockets and documenting an unusually personal view of the artist at work. The drawings and notes in these sketchbooks vary from nature and figure studies, to travel sketches, copies after old masters, expense accounts, and lists of pictures. Some sketchbooks are self-conscious and conceived as a whole, with every page signed, while others are more spontaneous and filled with a random assortment of hastily drawn sketches and doodles.
Notable Works in the exhibition include: Jean-Honoré Fragonard's Sketchbook from the First Italian Period (c. 1756-61), Jacques-Louis David's two sketchbooks for The Coronation of Napoleon (1805-6), George Grosz's Sketchbook: Manhattan Skyline and Mice (1950-51), and a selection of sketchbooks by Edward Burne-Jones, Sanford Gifford, and John Singer Sargent. Also featured are exceptional "orphans," drawings formerly part of sketchbooks, including Jan van Goyen's Three Studies of a Cow and Landscape with Cottages and Figures (c. 1650), John Constable's Warwick from Priory Park (1809), Edouard Manet's Study for "Interior at Arcachon" (1871), Paul Cézanne's Corner of the Studio and Portrait of a Man (Emile Zola?) (c. 1877-84), Brice Marden's Untitled Work Book Drawings (1983-84), Henry Moore's Ideas for Sculpture (1940), and several pages from a disbound sketchbook by David Smith, including studies for sculptures Pillar of Sunday, The Billiard Player, and Home of the Welder (1945)."
Fogg Art Museum (Aug 1 to Oct 22, 2006)
"I should recommend... keeping... a small memorandum-book in the breast-pocket, with its well-cut sheathed pencil, ready for notes on passing opportunities: but never being without this." - John Ruskin, The Elements of Drawing, 1857
Under Cover: Artists' Sketchbooks: (website)

Sir Edward Coley Burne-Jones | sketchbook

Benjamin Champney | sketchbook

Henri-Edmond Cross | sketchbook

Jacques-Louis David | sketchbook

Paul Feeley | sketchbook

Jean-Honoré Fragonard | sketchbook

Sanford Robinson Gifford | sketchbook

George Grosz | sketchbook

Frederic Leighton | sketchbook

John Singer Sargent | sketchbook
UNDER COVER: Artists' Sketchbooks (boston.com):
• Edward Burne-Jones, Drapery
• Henri-Edmond Cross, Hilly Landscape
• Jan J. von Goyen, 3 Cows
• Jan J. von Goyen, Landscape
• George Grosz, Dead Mouse
• Henry Moore, 3 Standing Figures
• John Singer Sargent
• David Smith, Study for Pillar of Sunday
Palmer Hayden: New York & Paris Skbk, 1929

Helena S. Barnhart, illuminated book, 1898



American Earth 1935, woodcut triptych, Helen West Heller


Helen West Heller (1872-1955)
List of Helen West Heller's artwork
• A Brief and Toxic Acquaintance

Robert Henri, Sketchbook, Spain © 2012 MET


Robert Henri: Sketchbook, Spain 1906
Juan Herrera
(Dibujo | blog)
Anatomia Artistica
A Life In Hand

by Hannah Hinchman

amazon.com




"A room without a couple of cats would be a deadly room. Cats produce soothing brain-waves, in much the same way that plants give off oxygen." © Hannah Hinchman


Hannah Hinchman artist/naturalist

Morning Earth | Artist/Naturalists

sketchbook: Waynesboro, VA © 2011 Frank Hobbs


Frank Hobbs homepage drawings

• Blog: Embellished Skeleton

• Blog: Studio Excavations

Sketchbook Excavations
• Goggle+ Frank Hobbs: Sketchbooks
Frank Hobb's Albums:
• Artists: Avigdor Arikha
• Brush & Ink Wash Drawings
• Modern & Contemporary Drawings

"I have kept sketchbooks ever since I can remember. . . To sketch or draw is, for me, a practice of mindfulness, of being present with where I am and what's there. To draw is to honor the particularity of the moment, to oppose generality, to focus the looking and seeing. It has taken me too many years to understand that mundanity doesn't exist. Every moment is unique and pregnant with potential. Finding an interesting subject is more a matter of changing attitudes than it is changing places."

Frank Hobbs: Sketchbook Excavations

sketchbook drawing © David Hockney


David Hockney, England. b. 1937

Martha's Vineyard Skbk © 2012 David Hockney
• Martha's Vineyard - 3rd Sketchbook - Summer 1982
by David Hockney (Abrams Facsimile Sketchbook Series)
Publisher: Harry N Abrams, New York 1985
• sketchbook images
• Making a Mark
• Austin Kleon: posts tagged 'David Hockney'
• David Hockney's secred knowledge
NY Times article
• Guardian: David Hockny sketches


15 Sketchbooks © 2009 David Hockney

15 Sketchbooks DVD (3 pages- $39.95)
Ashtray on Studio Floor, 2002 2002


Sketchbook Iceland/London/Yorkshire
July-August 2002, © 2011 David Hockney

slideshow: Iceland, London, Yorkshire


Sketchbook London/Bruges © 2002 David Hockney

slideshow: London / Bruges, June 2002


• David Hockney: iPhone Drawngs
• David Hockney's iPhone Passion
scatterplot | iPhone Paintings | image


"Hockney, who has carried small notebooks in his pockets since his student days, along with pencils, crayons, pastel sticks, ink pens, and watercolor bottles--and smudged clean-up rags--is used to working small, but he delights in the simplicity of this new medium:

It's always there in my pocket, there's no thrashing about, scrambling for the right color. One can set to work immediately, there's this wonderful impromptu quality, this freshness, to the activity; and when it's over, best of all, there's no mess, no clean-up. You just turn off the machine. Or, even better, you hit Send, and your little cohort of friends around the world gets to experience a similar immediacy. There's something, finally, very intimate about the whole process.

"David Hockney's iPhone Passion"
Lawrence Weshler talks to Hockney
New York Review of Books
Yorkshire Sketchbook: In recent years David Hockney has returned to England to paint the East Yorkshire landscape remembered from his youth. Although his passionate interest in new technology has led him to develop a virtuoso drawing technique on an iPad, he has also been accompanied outdoors by the traditional sketchbook, an invaluable tool as he works quickly to capture the changing light and fleeting effects of the weather. Executed in watercolour and ink, these panoramic scenes have the spatial complexity of finished paintings - the broad sweep of sky or road, the patchwork tapestry of land - yet convey the immediacy of Hockney's impressions. And as in the views down village streets and across kitchen tables that appear alongside them, his rooted and fond knowledge of the Yorkshire Wolds is always clear. If you know the landscape there, the character of the sketches is unmistakable: if you don't, it will come to life in these pages.
£ 14.95, 92 pages, 14.5 x 21cm, 43 illustrations.
Maryanna Hoggatt USA

Page from Katsushika Hokusai sketchbook


Hokusai Web Blog (1760-1849)

• Hokusai: Ippitsu gafu
aka "Drawings in a Single Stroke of the Brush"
• The Influence of Japanese Art
• Katsushika Hokusai: The Hokusai Sketchbooks
Ando Hiroshige: Landscpae
• Japanese woodcuts by Hokusai

Self-portrait at the Age of Eighty-three
Ink on paper. Drawn on a letter.
Rijksmuseum voor Volkenkunde, Leiden
| | |
| --- | --- |
| | "From the age of six I had a mania for drawing the shapes of things. When I was fifty I had published a universe of designs. but all I have done before the the age of seventy is not worth bothering with. At seventy five I'll have learned something of the pattern of nature, of animals, of plants, of trees, birds, fish and insects. When I am eighty you will see real progress. At ninety I shall have cut my way deeply into the mystery of life itself. At a hundred I shall be a marvelous artist. At a hundred and ten everything I create; a dot, a line, will jump to life as never before. To all of you who are going to live as long as I do, I promise to keep my word. I am writing this in my old age. I used to call myself Hokosai, but today I sign my self 'The Old Man Mad About Drawing.'" - Hokusai Katsushika, The Drawings of Hokusai |
Phillip G Holt: Phil's Sketches USA

Villard de Honnecourt sketchbook,
Salisbury Cathedral, circa 1230


Villard de Honnecourt (13th-century)

Pages from sketchbook
Carnet (Villard de Honnecourt)

Office in a Small City (1953) Edward Hopper


Edward Hopper (1882-1967) USA

Cape Cod Morning, Edward Hopper
© 2011 Tate Modern, London
| | |
| --- | --- |
| | "Hopper kept meticulous records in journals over a lifetime of his paintings, making careful drawings of each work before it left the studio. These were then annotated by his wife, Josephine Nivison Hopper, who added title, date of completion, description, sale price and buyer, and often a quirkily personal aside." - Tate Modern |
Tate Modern: Hopper Sketchbook
Edward Hopper's Sketchbook
• Edward Hopper House Tour: Gloucester, MA

Cave of Hands, Rio Pinturas, Argentina


Leonardo da Vinci, Study of Hand


Vincent van Gogh, drawing of two hands


Henry Moore, hands from sketchbook


HOW TO DRAW HANDS

A Slide Show of Hands . . .
William B. Hoyt: Italian Sketchbook
Gordon Home: Winchester sketchbook (1914)
Steve Huston Slide Presentation USA
Colman blog: Steve Huston sketchbook page
I

Nude Male Figure Study from Ingre's Sketchbook
photo image © Geoffrey Clements/CORBIS


Jean Auguste Dominique Ingres (1780-1867)

• Nude Female Figure, Sketchbook of Ingres
• Nude Male Figure, Sketchbook of Ingres



Cheri & Sheri © 2012 Scattergood-Moore


© 2012 Theresa Ann Aleshire Williams


INTERNATIONAL UNION OF MAIL ARITSTS
• Group: Mailart 365
• Group: Sketchbook Drawings
• created by Scattergood-Moore
1975 notes: Rollo May lecture
Sketchbook entry: Cheir & Sheri
• Sarah Churchill
mouse and mushrooms
frog on lily pad
cats
• Frieder Speck
slide show
• Theresa Ann Aleshire Williams
3/30/81 sketchbook: Van Gogh letter
3/30/81 sketchbook: Expressions


iterasi (media monitoring)
Ralph Ivy's Sketchbook
J
Charles Emile Jacque
Jafabrit's Art: Robin Redbreast

animated sketchbook, © 2011 Janejira

Janejira USA
Janejira Gifts from Zazzle.com

| | | |
| --- | --- | --- |
| | "Janejira has a great passion for sketching architecture and monuments during her travels. Many people take photos, while she prefers to sketch, because it is her way of connecting with the subject matter at a deeper level. Rapid sketching exercises force our eye to pin point the most vital and essential features. . . These are pieces excerpted from her sketchbooks. While some sketches took over an hour to execute, most were done as quickly as seven minutes." | |
Edgar Jansen (drawings)
Rudilf Alfred Jaumann (1859-1923)

sketchbook, © 2011 James Jean

James Jean USA (mature content)
• James Jean Sketch
• 2009 Mole sketchbook | sketchbook: 2008 Linen
• sketchbook 2007 | 2001
Blog: ProcessRecess: Sketches + Links [post]
facebook
James Jean at time for a teabreak
Candy Jernigan
. Evidence: The Art of Candy Hernigan
review | Amazon Online Reader | GRACE'sEFFECT

sketch © 2008 - Candy Jernigan

"In 1980, as I set out on my first trip to Europe, I decided to make a book that would contain any and all physical proof that I had been there: ticket stubs, postcards, restaurant receipts, airplane and bus and railroad ephemera. On successive trips, these collections grew to include food smears, hotel keys, found litter, local news, pop tops, rocks, weather notations, leaves, bags of dirt - anything that would add information about a moment or a place, so that the viewer could make a new picture from the remnants. Objects emerged for me as 'icons' for particular cities and these objects became the material for

EVIDENCE

." - Candy Jernigan

sketchbook drawing © 2011 Yu Ji


Yu Ji
sketchbook | drawings | life drawings

| | | |
| --- | --- | --- |
| | "Yu Ji, also known as Ji Hongyu had his undergraduate study in drawing and painting at Central Academy of Fine Arts in Beijing, China (1977-81). He came to the United States in 1983 and studied at State University of New York College at New Paltz, where he earned his MFA degrees in painting/drawing (1986) and in printmaking (1989). . . Yu Ji's artwork has been recognized for its elaborate compositions based on observational sketchbook studies and for pictorial interpretations of figurative form in space." - Yu Ji Studio | |

Under the LA Bridge drawing © 2011 Yu Ji

Under the LA Bridge, charcoal
• Schomburg Gallery
• Lora Schlesinger Gallery | bio
• Clews Center: Artists' Residencies
• California State Un. Long Beach
• exhibition: "Urban Isolation"
• Portrait of Sir James Mirrlees
• Gage Adademy of Art, Seattle
Kristen Johansen | sketchbook USA
Nina Johnansson | sketchbook

Sketchbooks @ ninajohansson.se:
• Patterned book, Nov 2008
• West side sorory, Mar-Nov 2008
Jasper Johns: Writings, Sketchbook Notes USA
Cathy (Kate) Johnson | blog USA

journal sketches
Marvin Jordana: sketchbook 1 2
Joseph's Art USA
= highly recommended links;
mainly of facsimile sketchbooks.


or "*" = reciprocal links
K

An Intimate Self-Portrait (facsimile sketchbook)
by Frida Kahlo, Intro by Carlos Fuentes
published by Harry Abrams
Frida Kahlo (1907-1954)
México

Frida Kahlo sketchbook © Harry Abrams


Diary of Frida Kahlo | slide show

Il diario di Frida Kahlo

Frida Kahlo: il diario

Krida Kahlo diary image 1 | 2 | 3

Long Sketchbook &copy 2009 Stéphane Kardos

Stéphane Kardos

Stef's Sketches: sketchbook
• long sketchbook: London to Los Angeles
• The Wait Is Over
Kate: Sketchbook Declarations USA (mature content)

"Rooftops" (travel sketches) © Amanda Kavanaha


Amanda Kavanagh: Craftmonkeys USA
sketchbook I | sketchbook II
• Travel Sketches | iPhone sketches

colored pencil on tinted sketchbook
© 2009 Audrey Kawasaki - press to enlarge


Audrey Kawasaki: homepage USA (mature content)
Ektapia: sketchbook | live journal
i-seldom-do: journal
Sketchbook Declarations
sketchbook cover | sketchbook page 1

1998-2000 sketchbook © Jonathan Keegan enlarge left
Burlinton VT, East Africa, Brooklyn, Latvia enlarge right

Jonathan Keegan

1998-2000 | 2000-2002 | 2002-2004
8/2004-8/2005 | 9/2005-2/2006 | 8/2004-2/2006
W.M. Keesey: Cambridge Skbk (1913?)
Claire Kennedy blog | website USA

Egyptian Sketchbook © 2011 William Kentrige
| | |
| --- | --- |
| | "As part of its policy in favour of contemporary art, the Louvre has invited the South African artist William Kentridge to intervene with a specific project around the theme of ancient Egypt. . . Parallel to the artist's monographic exhibition - currently showing at the Jeu de Paume, Carnets d'Egypte in the Denon wing of the Louvre - consists in a new set of drawings, collages, and books by William Kentridge alongside etchings, albums and drawings (belonging to the graphic arts department of the Louvre) by artists of the XVI to the XIX century, from Dupéarc to Delacroix, from Poussin to Le Brun and Crapelet - who during their travels recorded the pyramids, archaeological ruins, explorers, and different transformations from the cat to the lion." - David Krupt Publishing |
William Kentridge (b. 1955)
Egyptian Sketchbook

untitled (drawing for Black Box/Chambre Noire), 2005
© William Kentridge, photo: John Hodgkiss
• Black Box/Chambre Noire
• Anything Is Possible | PBS video (53 min)
Susan Kemenyffy: sketchbooks USA
Duane Keiser: Painting a Day | homepage USA

Dubai Sketchbook © Kinan Khatib, McGill Un. thesis

Kinan Khatib Sketchbook

• Desert Retreat - Dubai sketchbook | 2

A Book by Anselm Kieffer © 1988, MFA


Anselm Kiefer

A Book by Anselm Kieffer (facsimile sketchbook)
by Anselm Keiffer
Boston: Museum of Fine Arts + George Braziller, 1988
Artsy Kira | archive USA
Ivo Kircheis | Sketchbook Blog

Kirchner sketchbook &copy 2011 Museum of Modern Art


Kirchner and the Berlin Street
Sean Kisby | European Sketches

1975 R.B. Kitaj, pastell & charcoal



My Cat and Her Husband 1977, © 2012 RB Kitaj


Ronald B Kitaj (1932-2007) USA
| | |
| --- | --- |
| | "When he was very young, Ronald Kitaj ran away to sea. He joined the SS Corona bound for Cuba and Mexico, a fresh-faced Cleveland boy who carried his sketchbooks with him and knew, already, that art was all he wanted to do. And as he travelled, he drew. . . " The Economist |
• The Artchive
• In Our Time
• My Cat and Her Husband 1977, pastel & charcoal on paper
• The Independent - Obituaries
• A Day Book by Robert Creeley. Plates by R. B. Kitaj

Exactitude Winged by Intuition (1923) Paul Klee


Paul Klee (1879-1940) (bio)

• Pedagogical Sketchbook, 1925 (pdf file)

sketchbook: Potala Palace © Leejay Kline


Lee Kline USA
Flicker: sektchrboy's photosream


[Homage to Hannah Hinchman © Lee Kline]
"I came across her book by accident. It is called "A Life In Hand." She opened my eyes to what my sketchbook/journals could be. These are my first scratchings along those lines." Lee Kline
• Homage to Hannnah Hinchman
• Lake County, FL
• A Walk in France
• Some Sketches of China

KOHLER ART LIBRARY

Sketchbooks: Selections from the Kohler Art Library

February 18 - May 19, 2008
image from Picasso, "Carnet Catalan"
One can almost see the hand of an artist by looking at a sketchbook. Artists use sketchbooks to quickly capture a fleeting moment depicted in a scene, face, impression, interior view, animal, rambling thought (doodle), or general idea. Sketchbooks come in all sizes, but for the most part they are portable and accompany the artist to local sites or faraway places. Facsimiles have been published to reproduce the exact sketchbook and/or pages of the sketchbook used by the artist. Smudges, rips, stains, and stray marks are all reproduced to match the original artifact. The art library has a growing collection of these facsimiles, such as the sketchbooks of Picasso, Renoir, Cezanne, Paul Klee, and Le Corbusier, among others. Contemporary book artists such as Henrik Drescher and Susan Bee incorporate a sketchbook-like quality in their work with splashes of dazzling color and playful line drawings. All of the sketchbooks on display show work that is "in the moment" and unrehearsed. They are fresh, vibrant, and great fun to view! This exhibit is a corollary to the "Workbooks" exhibit currently on display in Memorial Library, Special Collections.
Cynthia Korzkewa's Sketchbooks
Bob Krikac: sketchbooks USA
Aaron Krolikowski: Interview-Press USA
Sketch book reporter | Philly Profile
Justin Kunz Sketchbook USA
Rock Kyndl - Creative Pursuits
L

© 2009 Christopher Lambert


Christopher Lambert
| | |
| --- | --- |
| | "Eighteen months before his 70th birthday, Christopher Lambert drew a blue line across the map of Europe. Seventy one walking days and over 1000 miles later, with a small rucksack, the most important contents of which were a water bottle and a spare pair of socks, he arrived in Rome. In his pocket he carried a sketch-book and some coloured pencils. The book he subsequently published, Taking a line for a walk, faithfully reproduces the the journal he kept." - |
• some pages from the journal
• BBC Radio: The Pilgrim
• landscape sketch
Mary Lane: Art in Nature Journaling USA

• Artists for Nature Foundation
les calepins de lapin
Issuu: n.88 page 1 or 176
Sketchbook mania
MySpace: lapin
Pa-le site: lapin: ny recto | ny verso
Dane Larsen
LASCAUX: visit to the cave

Not a sketchbook but one of the first surfaces for drawing!
Grands sites archéologiques
Le Corbusier (1887-1965)
Rico Lebrun
USA
| | |
| --- | --- |
| | "Those who have nothing to say gossip and those who can not draw sketch. A sketch is just up from a doodle. If every mark counts, it is a drawing no matter how short a time spent on it." - Rico Lebrun |
• Lebrun's guides for Disney's "Bambi"

| | |
| --- | --- |
| | "At the start of Disney's production of Bambi, Rico Lebrun . . . was employed to help teach the studio's artists to learn how to draw animals. He created some intense classes where animators concentrated on the anatomy of deer and other animals. The story goes that Lebrun went so far as to cut open a deer's corpse and slowly peel away parts of the animal for drawing and study. Over days, as the smell grew more putrid, fewer and fewer people attended." - Michael Sporn |
• Skeleton Action of the Deer
• Frog Leaps
Alan Lee: The Lord of the Rings Skbk
Katie Lee botanical/zoological art USA
Frederic Leighton (1830-1896)

Anatomy of a Male Nude, Leonard da Vinci


Leonard da Vinci (1452-1519)
1|2|3|4|5|6|7|8|9|10|11|12
13|14|15|16|17|18|19 …

da Vinci: Man & Inventor

Leonardo's Sketchbook | broadband
This notebook is known today as the Codex Arundel. It is not
a bound volume, but was put together after da Vinci's death
from his loose papers. . .
• Leonardo's Notebooks
Yann Lesacher | carnets de voyage

Carlo Levi, Portrait of Mussolini & other fascist leaders


Carlo Levi (1902-1975)
"Levi was born to wealthy Jewish physician Ercole Levi and Annetta Treves... He studied medicine and graduated from the University of Turin in 1924. He did not practise medicine, choosing instead to become a painter and to pursue his political interests. In 1929, along with Carlo and Nello Rosselli he founded an anti-fascist movement called Giustizia e Liberta... His anti-fascist activities resulted in his exile (1935-36) to the remote province of Lucania. His experiences there are described in his novel 'Cristo si e fermato a Eboli' (1945), which reflects the visual sensitivity of a painter and the compassionate objectivity of a doctor... After World War II, Carlo Levi continued to write and paint..."

• Mussolini & other fascist leaders
• Carlo Levi and Roma
• Fondazione Carlo Levi
Carlo Levi, Autoritratto, 1945 >
olio su tela, cm 42 x 34
• Carlo Levi: Il Prezzo della Liberta
• Francesco Rosi - Cristo si e fernato a Eboli



Beginning of

Christ Stopped at Eboli

Directed by Francesco Rosi (1979)

Starring Gian Maria Volonte & Irene Papas
Music by Piero Piccioni
"Many years have gone by, years of war and of what men call History. Buffeted here and there at random I have not been able to return to my peasants as i promised when I left them, and I do not know when, if ever, I can keep my promise. But closed in one room, in a world apart, I am glad to travel in my memory to that other world, hedged in by custom and sorrow, cut off from History and the State, eternally patient, to that land without comport or solace, where the peasant lives out his motionless civilization on barren ground in remote poverty, and in the presence of death." - beginning of the book, Christ Stopped at Eboli
Shirley Levine: Paper and Threads USA
H.B. "Buck" Lewis | sketches: Wheels USA
Clayton Lewis | sketches USA
William Lewis Sketchbook Pages USA
Bruce Lieberman: paintings USA
Justin Life

• Sketchbook Drawings | Drawings
Huseyin Avni Lifij | sketches (1886-1927)
Hyun woo Lim MAXER: sketch USA

Self Portrait © 2009 Marcelo G. Lima

Marcelo Guimarães Lima

Dubai Sketchbook | Taubate Sketchbook
• Marcelo Guimarães Lima links

• Intro to Drawing and Painting
• Panoptikon: on Contemporary Visual Culture

American University in Dubai, United Arab Emirates
Editor: Dr. Marcelo Guimarães Lima
• Drawing Research Network | links
•
Le cadavre exquis boira
(
the image
) "...The initial drawing can be downloaded and modified... Here the image can be worked as print, as digital file, artworks can be scanned, photographed, etc, etc. The idea of the (surrealist) game is to add parts sequentially, but internet time is also simultaneous..."
Politically Incorrect Art of Martin Lindsay
studio André Lissonger

architecture & urbanism
LIVROS DE ARTISTA (José Tomás Féria)

Robert Lohman sketchbook 1970-75 © 2012


Robert Lohman (1919-2001)
1970-75 sketchbook
• 1967 sketchbook
• 1976-78 sketchook
• 2 sketchbooks (cira1967-1970s)

Look at Book

© 2012




For thirty-six weeks, a sketchbook was sent in random order between four artists: two in Brooklyn, two in Belfast. Every Wednesday, one participant would receive the book. The following Monday it was sent out, giving each artist 5 days to complete a spread in response to the one that preceded it. A small portion of each entry extends on to the following page. beyond this, there was not communication between the artists concerning the content of the book during its making. The books first trip across the Atlantic was on 2 June, 2003. Its final trip was on 2 February, 2004. By the time it was completed, book had travelled over sixty thousand miles.
look at book : About the Book


José Louro: a janela de Alberti

Stephan Tramer © 2011 Tim Lowly


Tim Lowly (links)
The Book of Souls (with Bill Ayton)
• Book of Souls Gallery
• Stephan Tramer | Angel (after RVR)
• 1st drawing of Temma | Man in Genoa Train Station
• Flickr: tim o's photostream | tondo tondo tondo

Bear, Bronx Park, May 8, 1905
© 2012 Addison Gallery of Amercian Art


George B. Luks (1867-1933)
sketchbook entries by Fred Lynch

Drawing Virterbo Blog

Montserrat College of Art Summer Program in Italy
Journalistic Drawing in Italy
Mike Lynch: My Sketchbook USA
M

© 2004 University of Victoria Libraries


JM's World War One Sketchbooks

© 2011, The Glasgow School of Art, Northern Italian Sketchbook


Charles Rennie Mackintosh (1868-1928)

• Northern Italian Sketchbook


Earl MacPherson Pinups
Adena Macri USA
Images with Personality | Sketchbook
MAKING A MARK
• Learn How to Sketch
• Sketchbooks Online
• Sketchbooks Online 1 (Smithsonian)
• da Vinci drawings and notebooks
• Hockney and Shirley sharing sketchbooks
• John Singer Sargent - the works
• Van Gogh: More About Drawing
Mark Marcello (Marcello design) USA

top: Self Portrait, Sketchbook 1916
bottom: Cannone camuffato, Sketchbook, 1917


André Mare (1885-1932)

Art of The First World War
Self Portrait
The Zillebecke Trench, Sanctuary Woods
Elm at Vermezeele (sketchbook)
Autoportrait André Mare, 1914
JC Bourdais: André Mare
Maria: Musing of an Art Student USA
| | |
| --- | --- |
| | "Sketchbooks are an integral part of the creative process. . . They're a private notebook for sketches, ideas for projects, rough drafts, and much more. Everyone approaches sketchbook differently, depending on their style of art and personal preference. I've had several so far, but my current one is my favorite. It's a small, black bound book that is easy to carry anywhere, and best of all it isn't gimmicky, like some sketchbooks with pencils and whatnot on the cover. The pages are a creamy white, and thick enough for paint. . . The most important aspect of keeping a sketchbook is not being intimidated by it. There's no reason to have it be perfect. Unlike the art you make to sell or for a grade, your sketchbook never has to be shown to anyone. It's like a diary, and you're free to make mistakes, scribble, and anything else you want to do. " - Maria |
Matthew Marks Gallery: Artists' Sketchbooks
Artist sketchbooks included in the exhibition are by:
&nbsp• Louise Bourgeois
&nbsp• Jasper Johns
&nbsp• Ellsworth Kelly
&nbsp• Ad Reinhardt
&nbsp• Cy Twombly
&nbsp• Andy Warhol
| | |
| --- | --- |
| | . . . and: Carl Andre, Frank Auerbach, Richmond Burton, Francesco Clemente, John Chamberlain, Lucian Freud, Philip Guston, Gary Hume, Brice Marden, Jackson Pollock, Gerhard Richter, Robert Ryman, Julian Schnabel, Richard Serra, David Smith, Myron Stout, Lawrence Weiner, Terry Winters. |
Jeffrey Marshall: Post-Katrina sketchbook USA

The New Orleans Drawing Project
Conrad Martens Sketchbooks I and III
Sketching with Darwin on the Beagle
James Martin, sketchbook

old sketchbook page
Benedict Masson | 2 | 3 (1819-1893)
Véronique Massenot: L'atelier secret

Carnet-Sketchbooks
Singapore | Intimate Asia | Portraits
Cornelie's Corner
Henri Matisse (França. 1869-1954)

© Norbert Wolf, Prestel - press to enlarge


Henri Matisse: Erotic Sketchbook No. 7
by Nobert Wolf, Prestel, 2007 [cover]
Prestel Erotic Sketchbook Series: (mature content)
• Salvador Dalí
• Edgar Degas
• Gustav Klimt
• Kokoschka
• Amedeo Modigliani
• Picasso erotic sketches
• Rembrandt erotic sketches
• Auguste Rodin
• Egon Schiele
Matt's Sketchbook
Le blog a dessin de Francois Matton
David McCamant's Sketchbook

sketchbook animation, © 2011 Susanm McCaslin


Susan McCaslin sketchbook USA

Cape Ann Cathedral Rocks, © 2014 James Lancel McElhinney


Stonehenge © 2014, James Lancel McElhinney


Mulroy Bay from Leatbeg, Ireland, © 2014, James L. MeElhinney


Joshua Tree, © 2014, James Lancel McElhinney


John Burrough's Grave, © 2014, James Lancel McElhunney
images above used with permission of the artist


James Lancel McElhinney (blog) USA
• About | Facebook
Selected Sketchbooks:
• Europe
• Hudson Valley
• Shawangunks
• Southwest
• New York State
• Costal
Field Books: 06.22.07 to 11.25.07
Field Books: December 2007 to April 2008
Oral History Interviews:

Podcast: Sigmund Abeles (mp3)


| | |
| --- | --- |
| | "My starting point is always the practice of interrogative drawing, which I regard as how visual ideas are put into writing. I am neither a generalist, nor a specialist in any one field of endeavor. Making art, teaching, writing, conducting oral history interviews, historical interpretation, are all processes in dialogue with one another which singly and collectively provide insight and meaning to human experience." |

© 2008 Carol McMahon (press image to enlarge)


Carol E. McMahon BOOKS slideshow USA

not really sketchbooks, but artistic books worth viewing!
Rafael T. Melendez: sketchbook USA

Let Forever be Delayed QT movie (6MB)
Robert Mellin, School of Architecture, McGill Un

ARCH 303: Fall 2009 Links:
• inside the designer's sketchbook
• Sketchbook 1992 (freehand drawing) [pdf]
• Anne Meredith Barry Journels [pdf]
• Steven Holl Project sketches [pdf]
• S. Holl: Drawing from Life [pdf]
• Moleskine by Emma on Behance

• Aislin's Tanzanian Sketchbook [pdf]
• 'sketchbook' search at McGill sites
"Poet and hero of the American counter-culture, Jonas Mekas, born in Lithuania in 1922, invented the diary form of film-making.
Walden
(Diaries, Notes and Sketches, 1969), his first completed diary film, an epic portrait of the New York avant-garde art scene of the 60s, is also a groundbreaking work of personal cinema." -
Jonas Mekas diary USA
Quicktime (mp4) introduction
• Pieces | The Frist 40
365 Day Project | art & installations
• YouTube: Walden
Notes on the Circus
Tim's Place
Walden: Diaries, Notes & Sketches
Walden: Reel 1 (of 6) Reel 2
• re-voir.com: artists mekas
MerMuse Sketchbook
Mes dessigns et créations
sketchbook I | II | III | IV | V | Italie
Le Dessin du Jour de Christophe Meyer

Carnet de Croquis CDLC #5
MICA: Journals, Sketchbooks & Visual Diaries
• Maryland Institute College of Art: resources

life drawing, © 2012 Chris Miller


Chris Miller

• sketchbook
• This Old Palette
The Palette and Chisel Modernists

Park by the Bay © 2009 Wes Modes


Wes Modes Art Sketchbooks
Times Square : A True Story by Howard Zinn
MOLESKIN EXCHANGE INTERNATIONAL

. . . more artists online
MOLESKINERIE
Sketchbook Project Library

Claude Monet, Drawing for Luncheon on the Grass


Claude Monet: Sketchbooks

• Drawing for Luncheon on the Grass

Monet sketchbooks, Musee Marmottan Monet, Paris

Henry Moore: Shelter Sketchbook, © British Museum
Hardcover book available at Amason.co.uk


Study for 'Tube Shelter Perspective' 1940-41
from Henry Moore's Second Shelter Sketchbook
© 2011 the Henry Moore Foundation

• Study for 'Tube Shelter Perspective' 1940-41
• Elephant Skull portfolio
• Sharaff-Sze Collection | catalog
• Two figures sharing same green blanket, 1945
• ahwlrwe sketchbook drawing
• Shelter Sketchbook Portfolio, 1967

© 1980 Thames & Hudson
Henry Moore's Sheep Sketchbook (facsimile sketchbook)
by by Henry Moore & Kenneth Clark
Published by London: Thames & Hudson, 1980
Purchase at Amazon.com
image 1 | 2 | 3 | photo | cover
Nicholas Shoare: video

Ewe and Lamb, © Henry Moore Foundation
| | |
| --- | --- |
| | ". . . Then I began to realise that underneath all that wool was a body, which moved in its own way, and that each sheep had its individual character." - Henry Moore |

• Henry Moore Foundation

Sheep Sketchbook
| | |
| --- | --- |
| | "In 1972, when the packing and crating for a major exhibition made it impossible for him to work in his sculpture studios, Henry Moore retreated to a small studio (in Much Hadham) that looks out on a sheep meadow. Over the course of several months, as sheep were suckled and sheared, Moore produced this delightful flock of sketches and drawings... (He) presented the sketchbook to his daughter, Mary..." |
| | |
| --- | --- |
| | "I remember always, that drawing was the activity that gave me more pleasure. I remember in elementary school, the lesson design used to be on Friday afternoon in the last half hour, when the teacher was already tired and happy to go end-to-week. I loved it, not be the end of the week, but because it was a drawing class. Later, when I knew I wanted to be a sculptor, I noticed that all admired sculptors who were great designers: Michelangelo, Bernini, Rodin. The design itself is a part of learning: learning to use their eyes to see more intensely. When it encourages people to draw is not to become artists, as it does not teach grammar to transform all of Shakespeares." - Henry Moore's Sheep Sketchbook, Thames & Hudson, London, 1980 (excerpt) |
Asaa da Criatividade: Henry Moore

• sketchbook page: two sheep
• Uttlesford: Henry Moore Sheep
• Sarah Deakin
Sketchbook
• Anna T (USA): See. Be. Draw
• James Gurney (USA) Jounal: Baa-Man...
• Basement Shelter 2nd Shelter Sketchbook 1940-41
• Two Reclining Figures, Sketchbook 1961-62
• The Artist's Hands, Red Notebook 1969-77


Many of the drawings of the artist's hands in this sketch-
book were based on carbon tracings of photographs...
Henry Moore: Sketchbook 1929, Edition C
Facsimile Sketchbook West Wind Relief, Edition C, with catalog. Signed and numbered in an edition of 250 by the artist in pencil. Contains 66 illustrations of drawings. Exhibited in New York at the Alex Rosenberg Gallery, "The New Work by Henry Moore," April 27-June 30, 1983. Catalogue with text by the artist. Facsimile sketchbook size: 8.85 x 6.89" (23 x 18cm). Printed in 1979/80 by Daniel Jacomet & Cie, Paris.
Henry Moore Sketchbook, 1980 (facsimile sketchbook)
Much Hadham: Raymond Spencer Company Limited, 1985. (Limited Artist's Edition), signed and numbered by the artist. The Facsimile sketchbook is housed in a Solander box with a vellum spine, sides covered with a Richard de Bas handmade paper
Richard C. Moore: Travel Sketches
Lesa Moriarity (links)

• Web Based Art Work
• Tally Sheet Drawing Series

Tally Sheet Drawing Album

Through The Sketchbook (more)

© 2012 Mortis Queen, sketchbook entry


Mortis Queen

• reciprocal link

Manuel Musilli Sketchbook

N

estelar - journal1 © 2011 Yoda Navarrete


Yoda Navarrete

• If I were a cat - journal 24
• gato plojo - journall 14
• <bluebird - journal 17
• Lady Orlando - on about me
• Raimila on deviant ART

Italian sketchbook, © 2011 Cass Nevada


Cass Nevada: sketchbooks

blog | Facebook | Flickr
Antonia Neyrins (bio)

• Gallery de carnets de voyage d'antonio neyrins
• les carnets de voyage d'Antonio Neyrins
Mary Newcomb (1922-2008)
| | |
| --- | --- |
| | Mary Newbomb "keeps not a sketchbook but a notebook or diary. She fills it with handwritten thoughts and observations that often find their way into the work verbatim. 'Be sure to put it down,' she writes in one diary entry, 'be it squirrel in a woodpile, men with white-toed boots working on a mountain railway, caterpillars hanging stiffly and staring from a laurel bush, the magnitude of the stars - there is no end.'" - Gerry Cordon |

Small fluffy animal skulls © 2009 by Marck Nicoll

"Maasai" © 2012 Alison Nicholls


Alison Nicholls Wildlife and Conservation Artist
blog: sketching in the bush
• SafariTalk: Conservation Sketching
• The African People & Wildlife Fund
• Drawing up Community
• Artists for Conservation
Alison Nicholls
Tom van der Noordt links

Rubens + Velazquez, sketchbook © 2009, Tom van der Noordt
This image is used with permission of the artist.
• Old Mastery Sketchbook new page


Tulips, flora sketchbook © 2013, Tom van der Noordt
This image is used with permission of the artist.
• Sketchbook: flora
• Notebook (under construction)
notamaz's artits's book | NotABook | blog
NOTEBOOK STORIES
selected Notebook Addicts of the Week:
• Artists Sketchbooks Online

• Catherine Hamilton
•

Hare © 2011 Kim Rae Nugent
for February Sketchbook Challenge


Kim Rae Nugent | RAEvn's Nest

February Sketchbook Challenge
O
Julie Oakley: Julie's Pictures

A Family Portrait | One Mile From Home
Observed Closely (Jan)
(Jan) vimeo: Sketchbook/Road Trip 2008

subway drawing, © 2012 Ajani Oloye


Ajani Oloye: NYC Subsketch

see other Subway Artist Links:
• Gerri Davis' Flickr
• Cara Lynn Kleid | blog
• Cully Long: A Child of Atom
• Ami Plasse | Subway Sketch Blog

Wolf Sketch © 2012 Ooh La Lapin


Ooh La Lapin

Sketchbook gallery, call for submissions! | Strong Island
Orokie Okoth aka Afriboy
(mature content)

Born in Lake Victoria, Uganda.
P
Paintings-Directory.com

© 2005 Thames & Hudson


The Sketchbook of 1824 (facsimile sketchbook)
by Samuel Palmer [cover]
Commentary by Martin Butlin
Thames & Hudson/William Blake Trust, 2005
Amazon.com $26.40
Review: Giornale Nuovo
page from 1824-25 sketchbook

Lamb © William Blake Trust

The Boys Napping, © 2012, Lynn Palmiter, Jr.


Lynn Palmiter, Jr.

The Boys Napping | source
IUOMA: Cat-Lovers Group


Paper and Threads (Shirley)

sketchbook search
Need Inspiration?

Flickr: EveryDay Matters
Lee Parrish gallery
• Sketch artist pictures

Tanzanian Sketchbook - © 2007 Roberta Paul - "Impala"
Roberta Paul USA
Tanzanian Sketchbook | Flash ANIMATION | filmstrip

Watch Me Move . . . | portfolio
pfelep: expo Kubick exhibition in Yau Ma Tei
Charles Willson Peale: Hudson River Skbk USA
Steven Penberthy (sketchbooks)

• Van Gogh's Blog
Dilar Pereira: 1001 Journals

• Grupo do Risco | Saatchi Online
• Daily Collage Project | 30 Travel Collages

"I believe that humanity is on the road to abolishing
the mistreatment of animals,but when it finally makes
it into legislation, there will not be any animals left
in the wild to protect." [Prof. Jordi Sabater Pi (1922-2009)


Dr. Jordi Sabater Pi - Naturalista (2)




• BibliOdyssey: Sabater Pi
• Documentation Centre Sabater Pi Collection
• Wikipedia
• Ed descobridor de Floquet de Neu
• YouTube: Dr. Jordi Sabater PI

Pablo Picasso sketchbook, 1960


Pablo Picasso (1881-1973)

• sketchbook drawing of nude woman (see above image)
• Early Picasso sketchbook
• Paris theft of $11m Picasso sketchbook
Picasso's sketchbook stolen in Paris


• The Sketchbooks of Picasso
edited by Arnold Glimcher and Marc Glimcher
The Atlantic Monthly Press

On-Line Picasso Project
Venantius J Pinto: sketchbook USA
Flickr: venantius' photosets

Black Sketchbook Series © 2009 Marco Pires


Marco Pires (b. 1977)
| | |
| --- | --- |
| | "The Black Sketchbooks series consists of small pages taken from moleskin notebooks, on which fragments of maps are printed and then worked on with various materials, from writing implements to oil stains, re-drawing each document in a game of tensions and erasures, an exercise of displaced intentions which separated themselves from reality. Project, hesitation, error, direction and drift all combine into an autonomous language that competes with the topology on the maps from which it emerges, pointing towards a referential and spatial repositioning. The pages are then photographed and large-format prints are made." - Marco Pires |

(l) Apes 1430s, Silverpoint, Musée du Louvre, Paris
(r) 2 Hanged Men 1430s. Metalpoint + pen on paper, British Museum


Pisanello (aka Antonio Pisono)

Drawings by Pisanello
• Apes (from the artist's sketchbook)
• Study of Head of Horse | Study of Horse Heads
• Hanged Men + 2 Potraits | enlarged image
• Nude Men and St Peter
• Three Cows | Horses | Wild Boar
• Study of Cat Heads
Cats in Medieval + Renaissance Art
Medieval Bestiary: Cat Gallery
Eddie Pittman USA

Subway drawing, &copy 2012 Amitai Plasse


Ami Plasse | Ami Underground

Urban Sketchers: NYC subway
Flickr
Jonathan Polkest website

LOMO.HOMES: jaypolkest
SKETCHBOOKS are found under "public files":
• sketchclub | sketchup
• lyvergoth | isles of scilly
• pinhole camera making

© 2004 Jim Pollack - Sketchbook entry: 11.05.01
"I usually carry a sketchbook and a small watercolor set with me at all times. Most of the sketchbooks are 4 inches by 6 inches in size and easily fit in my pocket. The media most often used is watercolor, ink and pencil. My typical ink instrument is a Rotring 600 fountain pen. The Rotring cartridge ink is watersoluable and I carry a Niji waterbrush to make the ink washes with the Rotring cartridge ink. I also sometimes use Walnut ink which is also watersoluable and suitable for washes. My watercolor kit is a Koi Water Colors Pocket Field Sketch Box which also easily fits into another pocket along with number 8 and 4 Daniel Smith Platinum Synthetic Travel Brushes. I carry water in a small pill container or if I need a little more water than they hold a 4 oz plastic gerber juice jar (for babies). My pockets are full, but I can walk down the street and no one can tell that I am carrying a portable art studio. The sketches were all done on location or as the French say, En Plein Air." - Jim Pollock
Jim Pollock Art USA

• Pollock's Sketchbooks

sketchbook (En Plein Air ) 10/25-11/14 2004
• U.S. Army Vietnam Combat Art
• Artists of the Black Hills: Jim Pollack
POSEMANIACS (poses for nude drawing)

Study of death Thrush by Beatrix Potter
Dead Birds
Beatrix Potter (1886-1943)
"Beatrix Potter was born in England and is known today for her illustrated books, especially those with Peter Rabbit. From childhood, she was an avid student of Nature. She drew and painted all the animals she could find, and loved painting mushrooms.
Potter filled many sketchbooks and kept a journal all her life
. As a child, she drew and painted from life, but usually in her room, where she brought creatures she and her brother had collected.
Beatrix Potter became widely respected throughout England as an expert on fungi (a mycologist) and lichens, although she was denied opportunities to present her studies to the British Royal Society, exclusively male. Beatrix made discoveries about lichens that endure today." - Morning Earth

Beatriz Porter, nature studies in watercolor

Morning Earth: Artists/Naturalists


"I like to draw whatever is right in front of me when I'm sitting near water or beneath trees. I don't really see until I begin to draw. Drawing helps me understand what I'm seeing. It seems to untie knots of confusion within my mind as I work.

Watercolor pencils are my favorite for outdoor drawing.

I like drawing the stuff that gets left behind after something has gone through a great change--shells, seed pods, bones, snakeskins, cicada shells. I consider these things treasures.

Human faces are interesting to me; they mirror the whole world. They contain mountains and oceans, flowers and storms. I draw and paint and sculpt faces. " -Kelly Finnerty - Morning Earth.

•

Kelly Finnerty

an Artist/Naturalist.

An

Artist/Naturalist

is a person whose intelligence and sense of self is embedded in Nature, and who expresses that deep connection through making art. The Artist/Naturalists on

Morning Earth

pages include poets, painters, sculptors, writers. . . whose connection to Earth is profound. As can be seen from cave-paintings, Artist/Naturalists go back to human beginnings, for the arts have always been religious in their essence. Praise and celebration of life are root motives for making. Both art-making and the natural Earth are central to an Artist/Naturalist. They are the complements of the yin yang that completes the whole.
Pascal Poulain: 201169 le blog de Pascal

© 2007 George Pratt
"I carry a sketchbook wherever I go. I'll use whatever is at hand - paper bags, hotel notepads, scraps - but usually I have a small leatherbound book, a brand which, unfortunately, is no longer made. When I heard that they were discontinuing them I bought a pile of them to tide me over... It looks like a bible more than anything else, and it fits neatly in my coat pocket. The paper inside is either antique white, or buff colored... and has a wonderful laid texture that will accept just about anything that lands on it - pen, charcoal, spit, you name it.
The books have traveled with me all over the world, kept me company in places where I was a total outsider, couldn't speak the language. But the language of line was always there, and it bridged the barriers like nothing else could..."
George Pratt | artblog

Spanierman Gallery: sketchbook
• Sketchbooks: Brittany | 9/11
Hugo Pratt (1927-1995) )

Spanierman Gallery, © 2012, Prendergast sketchbook


Maurice Prendergast (1859-1924)

sketchbook © 2011 William College


© 1960 - MFA, Boston & Harvard Un. Press

Water-Color Sketchbook 1899 (facsimile sketchbook)

Prendergast: Spanierman Gallery
view the full sketchbook
• Spanierman Gallery: sketchbooks
Gareth PriceWorld Sketches ( Bio)
Q
R
Sketchbook of Rakel
Manuel J. Ramos
lscte [diariografico.com]
Alanna Randall: Painted Cat USA
Stephen H. Randall USA
US Army Combat Artist Team VII, Vietnam. 1968.

"Ganges Departing the Himalayas" 12" x 16"
© 2011 David Rankin


David Rankin (bio) USA
Facebook: Sacred India journal
Wild India Watercolors
Joad Rebolo (b. 1956. Architect)
Lisa Reed, How I See It USA
Lloyd Frederic Rees (1895-1988)

Sketchbooks
Robert Reynolds USA
Drawings "...for over 35 years I have carried the same
box of pencils and a drawing book everywhere i go..."

Orlando Ribeiro, A blacksmith and his assistant . . .
Portuguese Guinea, 1947 © Suzanne Daveau


Orlando Ribeiro (1911-1997)

Field-notebooks
A blacksmith and his assistant . . . 1947

sketch of René Ricard, © 2011 by Scattergood-Moore
• MyOpera: portrait of Rene Ricard
• the fastidious Rene Ricard's reckless past
• Cheim & Read gallery, NYC
• MySpace: Rene Ricard Publications
• video: Oil Kills Poets Spill

Travel Sketchbook, Hambury, 1982 © Bill Rice

Bill Rice: Travel Sketchbook USA
drawing: body

image © 2009, Charles Ritchie
Journal Study 2009-11-24 3am
Book 133, Study for Studio Interior with Charts
watercolor, graphite, and pen and ink, 4" x 6"


Charles Ritchie [sketchbooks] USA

The journals of Charles Ritchie have been created continuously since 1977 and record the artist's direct response to his subjects. The images and notes often provide insight into the creation of a work or lay groundwork for new drawings and prints. Since 1992 the books have been handmade and are sewn and bound by Virginia Ritchie, the artist's wife.

• Book 120 | Book 81 | Book 39 | New Work
• Journal: An online notebook updated
Memory | Intuition and Intersection
• BravinLee programs
• SUNY Brockport: Artists' Sketchbooks
• Gallery Joe, Philadelphia, PA [Flickr]
• Suburban Journals Un of Richmond Museum

Lizard and frog, sketchbbok Sardinia, Italy
roller ball pen. watercolor
sketchbook © 2011 Albrecht Rissler


Albrecht Rissler
Sketchbook
• Drawing Landscape

• Sketching Artists
• Rissler Art of Animals
Heron and Rhesus monkeys 2011
Cows at Bartow farm near Wembury 1994
Fish onto my plate
Lizard and frog, sketchbbok Sardinia, Italy
• Albrecht Rissler mailart
Ira Robbins: Sketch for the Day USA
Sketch of Dan Gheno

sketchbook © 2009 Amanda-Sue Rope

komatsu: Amanda-Sue Rope (sketchbook)

• homepage | sketchbook 1 | 2 | 3 | 4 | 5 | 6
Claudia Rose: Time Passages (blog)

Flickr: moleskin | sketchbook 2007 | sketchbook 2008
Julia Rothman
• Book by it's Cover | sketchbooks:
Matt Leines
Julie Morstad
Luke Ramsey
Camilla Engman
Tim Rowlandson's Sketch | Blog

Scott Altmann, © 2007 Arkady Roytman


Arkady Roytman USA

the blog: Moleskine continued...
• Moleskine 2.0 | Moleskine 3.0 | Moleskine 4.0
• Moleskine 2007 - a year in review
• Watercolor Moleskine Part 1
• Nude of the Day: sketchbook
Nicholas Rubatino

• sketchbook 2011
Croquis sur le vif de Frederic Rudant
Paul Ryan Sketchbooks [2]
Burma-Siam Railway | Hiroshima & Nagasaki
• Drawing for Survival
• Paper Video
S
Vjeko Sager (b. Belgrade, Yugoslavia)

Drawing Fundamentals I: Sketchbook Ethics

© 2007 Eduardo Salavisa enlarge


Eduardo Salavisa (biography)

diariografico.com (English)

Travel Diaries | Diary 36 [2007]

portraits | archives

graphic diary artists
• de vuelta con el cuaderno
• Blogger: e.s. (Eduardo Salavisa)
desenhador do quotidiano
• OUTROS AUTORES

field sketch, © 2010 Pedro Salgado (press to enlarge)


Pedro Salgado

© 2007 Dmitry Samarov


Dmitry Samarov | sketchbooks | MySpace
USA
sketchbooks: 1998-2004 | 2000-2004 | 1994-2000
1994-1999 | 2005-2007 | 2007 | 2007-2008
Manuel San Payo (b. 1957)
José Maria Sánchez (b. 1958)

Sargent, hand study for 'Death and Victory'
© 2011, Harvard University


John Singer Sargent, Switzerland 1870 sketchbook
one of 46 drawings and watercolors in this sketchbook
© 2011, Metropolitan Museum of Art, New York


John Singer Sargent (1856 - 1925)

• Metropolitan Museum of Art - Sargent
• Hand studies for "Death and Victory"
• Robert Louis Stevenson
• Man on Sofa with Painter 1880
• Dancer for "El Jaleo" 1880
• Singer's "El Jaleo"
• How to Draw Hands

Bonaire Sketchbook © Scattergood-Moore
• Bonaire Sketchbook
Moray Eel, steel-point pen & ink
Drawing Phyllis Reading, reed pen & ink



Rollo May Lecture © 1975 Scattergood-Moore
• 1971 Rollo May Ford Forum Lecture



faculty meeting © 2008 Scattergood-Moore


Scattergood-Moore

• MyOpera: early drawings & sketchbook entries
• Scattergood-Moore Blog | Sketchbook
• IUOMA homepage (blog)
Sketchbook drawings
Self Portraits
Show us your Artspace!!!


Tanzanian Sketchbook © 2009 by Scattergood-Moore
• Scattergood-Moore: Tanzanian Classic Safari
Rico Schacher: My Dog Ate My Sketchbook

sketchbook: "Boys & Girls" © 2011 Patricia Schappler


Patricia Elliott Schappler USA
YouTube: "Boys and Girls"
Joe Scheider: | pages from the everyday
Egon Scheile (1890-1918)
(mature content)


Early Sketchbook, Egon Schiele © private collection

Egon Schiele Early Sketchbook
egonscheile.tumblr.com
Sketchbook sketches
Cell door
Desktop in the prisoner of war camp in
Muhling, 1916
Beyond the Pale
Schiele's 1910-1913 sketchbook
Egon Schiele usually carried a small sketchbook with him, jotting down his compositional ideas and other personal notions on the go. This facsimile edition provides unusual insight into the artist's mind and working methods. Twenty-two of these small scale sketchbooks are known to have survived. Most of them are now preserved in the Egon Schiele Archive of the Albertina in Vienna. The one reproduced here includes sketches for a number of important paintings from this period. In addition to the numerous drawings relating to Schiele's artistic oeuvre, there are several architectural sketches among the pages. There are also fashion sketches, miscellaneous notations, addresses, and calculations.
A reproduction based on the original from the Serge Sabarsky collection. Limited edition, numbered set of 1000 Neue Galerie exclusive. $140.00

Egon Schiele: The Beginning
Christian Bauer, ed. Hirmer Publishers, Sept 2013
first book to focus on Schiele's early life and work

Egon Schiele's sketchbooks
Johannes Press: New York, 1967


Manfred Schloesser: Urban Sketchers

blog: Sketches & More
Bob Schulenberg USA
• May 10 to July 20, 1962 - France Sketchbook
Sol Schwartz Tanglewood Sketchbooks USA
Alan Scott: Illustration
Sketches I | Sketches 2 | Sketches 3

"I carry a sketchbook particularly as a visual diary of events on holidays and trips. I also doodle all the time at meetings or on the telephone. Doodles in particular are definitely driven by the subconcious. Absent mindedly drawing a bull parked on the toilet during a meeting says it all."

• rawstudio's sketching bookmarks on Delicious

page from Sesshosai's volume of woodcuts


Sesshosai

E-hon shiu-yo (3 vols) Miscellaneous sketches by Sesshosai.
Engraver, Fujiye Shirobiyoye. Yedo and Osaka, 1784.

page from Seurat's sketchbook © MoMA, NY


George Seurat Sketchbooks (MoMA)

• Seurat's sketchbooks | Bailey Zimmerman
image 1 | 2 | 3

self portrait, sketchbook entry © 2011 Bill Sharp


Bill Sharp's Sketch Blog USA
Costa Rica Travel Journal (2007)
• Pocket Sketchbook Meditations
Allen Shaw: the old drifter

Allen Shaw Communications
Ross Sheehan Sketchbook USA
Dave Shelton
Have you been out today?
Jamie Shovlin: The Saatchi Gallery

• Naomi V Jelish, 2004, Extraneous Drawings,
Private & School Sketchbooks: 1 | 2 | 3 | 4 | 5

Naomi Diary 3 © 2008 Jamie Shovlin
"...The story of Naomi (V Jelish) is moving, but it is a hoax, the products of the imagination of Shovlin, 25, from Leicester (UK), a graduate of the Royal College of Art, who spent three years creating the fantasy. He produced the drawings, the cuttings, the school reports et al in order, as he explained, 'to test the boundaries of ambiguity'." Naomi V Jelish is an anagram of Jamie Shovlin.

(L) Sketching at Zoo - © 2007 Silverwoman Studio
(R) Getty Museum sketch - © 2007 Silverwoman Studio

Silverwoman Studio (Deborah) USA

• Getty Museum sketchbook page
• Sektching at the Zoo
Sketch of boys sketching Scarlet Ibis.
Vieira Siza (b. 1933. Architect)
Sketch Book Allstars
Sketch Cook, The
SKETCHBOOK.ORG

| | |
| --- | --- |
| | "Sketchbook.org is a no-nonsense, artist-run website made to focus on the beauty and diversity of the 'sketchbook'. The sketchbook is an integral part of any artist's apparatus. This website gives artists a platform from which to display their work - by using it they can explore their own creative process while building links with others." |
• Contemporary Artists | Sketchbooks:
• Arlene Diehl
• Dawood Marion
• Gareth Price
• Ginger Geezer

Joe Delaney Sketchbook
• Michael A. De Feo

Robert Foddering
• Roy J. Beckemeyer: Antarctic Trip
• Russell Stutler
• Thomas Canty
SKETCHCRAWL
drawing marathon from around the world
Sketchbook Declarations (Kate/RISD) USA
Sketchbook Month link & comments
THE SKETCHBOOK PROJECT
• Spray Blog: Feb 2009
• Sketchbooks & Artists Books at Home Gallery

YouTube: Sketchbook Project:

Patricia Schappler "Boys and Girls" (2011)

emilybmiles: Sketchbook Project (2011)
• Roberta Bairda: sketchbook (2011)
• James Gilllespie (2011)

SKETCHING IN NATURE
• Weekend Mountains
• David G. Derrick Jr.

SKETCHING STANDARD TIME

• Gabi Campanario
• Thomas Thorspecken

Skyclad-arts: fine art model
SLOWMILE: Art | Walking | Learning

• Blog | Sketchbook Walks
| | |
| --- | --- |
| | ". . .a sketchbook must open flat, it must take watercolours, and it cannot be too heavy. I love the moleskines, they are by far my preference, but I find the sketchbook version (with the thick pages) has some kind of sizing on it that does not take watercolours easily (even though they advertise it to be for water based mediums). You have to 'push' the brush into the page repeatedly or the water will sit on the top. So I tend to stick with the thin page version (which bleeds a bit). i really like the smell of the moleskines too |
SMITHSONIAN, Washington, DC

Archives of American Art (sketchbook)
Visual Thinking: Sketchbooks: Curators' Choice
Sketchbooks are as varied as the artists who keep them. They are a repository of ideas, perceptions, inspirational imagery, and graphic experiments. "As personal records they afford an intimate glimpse of an artist's visual thinking and reveal aspects of their creative process." - AAA Collections: Sketchooks
John White Alexander
Elmer Bischoff
Isabel Bishop
Oscar Bluemner
Harry Bouras
Harrison Cady
Lena Gurr
William Michael Harnett
Palmer Hayden
Robert Henri
Reginald Marsh
Willard Metcalf
David Park
James Penney

Fairfield Porter
Walter Shirlaw
Worthington Whittredge
Artists' Sketchbooks at the Smithsonian
Making a Mark 2
Sokkia Engineer's Field Book as a Sketchbook
Soluto: Barbouilles et Croquis
Alexander Soukas: Sketch Pad 1 | 3 | 4 USA
• Oruhito's photostream
• oil sketch of Lauren
• FlickR lightbox: studies, studies, studies. . .
Dennis Spicer | sketchbook | life-drawings
Martin Stankewitz: How to Draw a Tree
The sketchbook - a creative diary
Vivian Anthony Stanshall

Ginger Geezer: Vivian's Sketchbook
Pascale Plank Steig (aka Maxine) USA

| | |
| --- | --- |
| | "My sketchbooks are a source of comfort and pleasure. Whenever I feel bored or unsure about a situation, or when I plain don't feel like being sociable, I know that, in my purse, a world of escape awaits. They are my memory of events I enjoyed, my record of places visited, my outlet for what can't always quite be said in words." - The Hyphenate: Why I Draw by Maxine |
• Play Retreat 09
• Maxine on the run: portfolio
Saul Steinberg USA
Cat, All Too Human
Sketchbook - The New Yorker
All in a Line
Saul Steinberg
Stella im Hultberg USA (mature content)

sketchbook
• Blue sketchbook 2010 part 1
• Blue sketchbook 2010 part 2
• Blue Sketchbook 2010 part 3
Roz Stendahl: Roz Wound Up. USA
• Visual Journals
drawing by Alfred F.H. Stephen
from Sketchbook of New Caledonia, 1871-78
Hordern House web catagogue

Fuel: Uranium Drive-in 2008, graphite © Don Stinson


Don Stinson USA
oil paintings | watercolors
drawings:
• Fuel pump 2008 graphite on paPer 15"x 11"
• Fuel: Uranium Drive-in 2008 graphite on paPer 11"x 14"
• Bridge 2008 graphite on paPer 11"x 15"
• Hudson River Contemporary: Works on Paper
Boscobel House & Gardens, June 15 - Sept 15, 2011
New York History
Frank Stockton (sketchbook page) USA
Student Artist's Sketchbook Visual Jounals
by students of Michael Bell
. Pierrette's visual journals
. Tina's visual journals
. Kim's visual journals
. Matt's visual journals | 2nd visual journal
. Alexandra's visual journals
. more to come

sketchbook watercolor, &copy: Helen Strom


Helen Strom
Elodie Studler
*
Carnets de voyage
• art, photo and graphism world

Carnets de voyages: Bonne route!
• Carnet d'Afrique • Carnet d'Irlande
• Carnet d'Israel • Carnets de Bretagne
• drakkART - carnets de voyages
• Blog: Elodie Studler, peintre graveur
Russel Stutler's Sketchbook
Subway Life

my (only ever) sketch book © 2010 Dan Sumption

Dan Sumption Sketchbook (about)

Traveling Moleskine by Rowan Sumption | 2
George Supreeth's Page

• Pencil Jammers
Graham V. Sutherland (1903-1980)
| | |
| --- | --- |
| | "Graham Sutherland was an English artist. From 1940 he was employed as an official artist in World War II, as part of the British War artist Scheme. He worked on the Home Front, depicting mining, industry, and bomb damage. Sutherland also painted a number of portraits, with one of Somerset Maugham (1949) the first and among the most famous. . ." |
| | |
| --- | --- |
| | Pembrokeshire sketchbooks &copy 2011 Galerie Besson |

Pembrokeshire sketchbook © Goldmark Gallery, UK

• Unseen Sutherland | images
Pembrokeshire sketchbooks: watercolours and sketches.
• 3 artists paint Pembrokeshire
"Sutherland would wander around the coves on St Davids head with a little sketchbook in his hand, searching the seaweed and driftwood, looking for objects with interesting shapes: eroded rocks, tree-roots, a bleached skull, strange branches, rusty chains. All these details were isolated from their natural surroundings, and in his paintings and drawings were re-configured to express the emotions he experienced in the variety of forms seen in the landscape. . ." - Gerry Cordon
• Tarkovsky revisited | Fayum mummy portrait

Sutherland sketchbook
© 2011 National Portrait Gallery


Sutherland Sketchbook
(Portrait of Somerset Maugham)

| | |
| --- | --- |
| | "Artists often have sketchbooks as on going note books, used to keep quick sketches altogether for quick reference. The National Portrait Gallery owns several sketchbooks by Graham Sutherland, including one of compositional studies for his first portrait of Somerset Maugham in 1949. The sketchbook also contains studies of the Cote d'Azur landscape where the portrait was painted." - Investigating drawing, National Portrait Gallery, London |
• Portrait study of W Somerset Maugham
• Portrait of Somerset Maugham,1953 lithograph
• POrtrait of Somerset Maugham, painting
• National Portrait Gallery
• Nationall Museum Wales
• Menton Sketchbook 1961
• Churchill Sketchbook

| | |
| --- | --- |
| | When Winston Churchill was in his eighties, Sutherland painted his portrait, which had the look of a befuddled bulldog. The controversial portrait, which Churchill himself hated because he said it 'makes me look half-witted', was commissioned in 1954 by past and present members of the House of Lords and House of Commons, and presented to the great statesman as a celebration of his eightieth birthday at a ceremony in Westminster Hall on November 30, 1954. The portrait was destroyed: it was burned on the orders of Churchill's wife out of anger only a year or two after its completion. . . |
• Fallen Nature
• The Artist Winston Churchill Loved to Hate

Carvoeiro sketch, copy; 2011 Patrick Swift


Partick "Paddy" Swift (1927-1983)
Jake Swokowski Dark Lines on Paper
T
LenoreTawney: Signs on the Wind (1907-2007) USA
James E. Taylor Sketchbook
Western Reserve Historical Society Publication
Stephanie Taylor Art: Telling Stories USA

Stephanie Taylor Studio blog Picasa

Travel Sketches | thumbnails | Austia concert

Rainy Landscape, © 2012, Pascal Tessier


Carnets graphics Pascal Tessier

• "Matter and anti-memories" by Christophe Alsaleh
• Moleskine Art
Eric Thake: War Artist
sketchbook 1 | sketchbook 2 | sketchbook 3
THE ART OF URBAN SKETCHING
THE DESIGN FILE: food & art

Uncovered: Food for Thought
, "I believe that a sketchbook is as much a work of art as a finished painting, sculpture or photograph. . . Sketchbooks can be the story behind the story or the glimpse into the artist's mind." - Kate Oberreich, curator.
•
Kate Oberreich
•
Lydia Burris
.
THE ESSENCE OF LINE: French Drawings from Ingres to Degas
Sketchbooks: "Central to the process of artistic creation - for gathering information, sharpening visual acuity, generating ideas, and preparing for larger, more complex works - drawings are considered the most intimate and personal of all art forms. A uniquely Western phenomenon, they are a revealing expression of an artist's temperament, style, and working methods. The sketchbooks below were acquired by George A. Lucas (1824-1909), a Baltimore collector and art agent who arrived in Paris in 1857. . .
•
Antoine-Louis Barye
(1795-1875)
•
Karl Bodmer
(1809-1893)
•
Charles Emile Jacque
(1813-1894)
•
Benedict Masson
(1819-1893)
•
Album 2 - Prayer
•
Album 3 - Prayer
Wayne Thiebaud

• Wayne Thiebaud: Sketchbook
(Abrams Facsimile Reproduction Sketchbook)
Jasper Steven Thomas: Sketchbooks USA
2009 Moleskin Sketchbook
2003 Sketch Book 1 | Book 2 (more)
Moleskine Link | Jasper Thomas
Moleskine: myDetour 5x5 - Gallery

from Elizabeth Thompson's 1868 military sketchbook


Elizabeth S. Thompson (Lady Butler) (1846-1933)

• 19th Century female military artist

Internet Arcive (read online)
• The 28th Regiment at Quatre Bras

Sketchbook "Ms Abramovic" © 2012 The Leopard


The Leopard (blog) sketchbook USA
Christopher Thornock: sketchbooks USA
sketchbook: Ms. Abramovic
THROUGH THE SKETCHBOOK
by Lesa Moriarity
Jeral Tidwell Sketchbook USA

mixed media, 2008, © Igor Tishin


Igor Tishin - Barbarian Art Gallery (b. 1958)
Sketchbook: "Line of Soutine"
• Francis Bacon in studio, 2008
• MV DÉCOUVERETES (blog)
• Museum of Contemporary Russian Art

iPhone portrait, © 2012 Ole Tillman


Ole Tillman: NYC Subway Drawings
NYC Subway Drawings:
"A collection of drawings I made on my phone, using my fingers and an app called "Brushes". I keep adding on as I ride around the city. . ." - Ole Tillman"
•
YouTube: woman sleeping
•
YouTube: woman reading

animated gif © 2009 John Tollett


Sketchbooks by John Tollett | more USA
Italia sketchbook | Kauai sketches | Kitka sketches
Url's Internet Cafe: Site Index
also see: Robin Williams table of contents
Jane Tomlinson sketchbook

Sesriem, Namibia, 2007

© 2007 Guillermo del Toro - press to enlarge


Guillermo Del Toro's Sketchbook [Blog]
sketchbook pages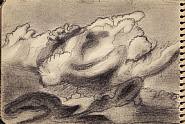 untitled (sketchbook page), circa 1930-32


Helen Torr (1886-1967 - married to Arthur Dove) USA

Sketchbook pages, Alexandre Gallery, NY
untitled (landscpae) | untitled (plant)
The Demuth Foundation

"Birds" watercolor, © 2012 Casey Toussaint


Casey Toussaint
Mike Tracy: Sketchbook Main Page USA
• Sketchbook 2007 | 2008 | 2009
• Blogger: Mike Tracy's Ulysses Sketchbook
| | |
| --- | --- |
| | "This is the first volume of what I hope will be a series of reproductions of the sketchbooks that my father, Steve Trefonides, has produced throughout his career. This one was made while he traveled with my mother, Phyllis, through Paris and Brussels in the mid 1980s." |
Steven Trefonides

Sketchbook: Paris and Brussels, 1986
• view sketchbook

Cally Trench | Sketchbook Circle

• South Hill Park Sketch Book Circle

Copyright © 2011 Trendland: Cyril Foiret


TRENDLAND: Creative Sketchbook Collages
• Mixed-Media Sketchbook Art
Sophie Truong: A virtual sketchbook

Joseph M. W. Turner sketchbook ©


Joseph M. W. Turner (1775-1851)
Turner's Sketchbooks: 1790s
The Art of the Landscape

Turner Sketchbooks at Tate, London
JMW Turner: Drawing


Turner Erotic Figure Studies, ca.1805

• JMW Turner Erotic Figure Studies, ca.1805
Turnierbuch
Digitale Bibliothek: Marx Walther
Travel Sketchbook by Katherine Tyrrell

• July 23rd, 2006
• How to Sketch | sketchbook resources
U
UNDERCOVER: Artists' Sketchbooks
Under cover: History of Visual Jorunalism
• Benjamin Champney
• Sanford Robinson Gifford
URBAN SKETCHERS
• Flickr Urban Sketchers started by Gabi Campanario
• search: 'artists sketchbooks' online
| | |
| --- | --- |
| | "Urban Sketchers is a nonprofit organization dedicated to raising the artistic, storytelling and educational value of location drawing, promoting its practice and connecting people around the world who draw on location where they live and travel. . ." |

sketchbook drawings © 2011 Nicolás Uribe


Nicolás Uribe
Nathan (Herman Utix) at ArtZone.com
from sketchbooks: hands & feet | difficult parts
more sketchbook pages
V



"A sketchbook believed to have been Vincent van Gogh's containing portraits similar to those in his most famous works has been found in Greece... Taken by a Greek resistance fighter from a Nazi train, the sketchbook was discovered in storage boxes by his daughter, who is seeking to establish its authenticity with the Van Gogh Museum in Amsterdam..."

Sketchbook discovered in Greece
Video | Through the Sketchbook
Vincent Van Gogh (1853-1890) biography
The Drawings

The Complete Letters

Letter Sketches
Catalog of Letter Sketches

• van Gogh Letters Web Exhibit
van Gogh Blog | van Gogh Letters Project

© 2009 Thames & Hudon Publishers


Vincent van Gogy - The Letters
The Complete Illustrated and Annotated Edition
Edited by Leo Jansen, Hans Luijten & Nienke Bakker
6 hardback volumes with CD-ROM in a slipcase
2164 pages | 4300 illustrations
Published by Thames & Hudson, 2009 [$600.00]
"In spite of everything I shall rise again: I will take up my pencil, which I have forsaken in my great discouragement, and I will go on with my drawing"
"My sketchbook is a witness of what I am experiencing, scribbling things whenever they happen."
Vincent Van Gogh
Francis Vallejo | sketchbook USA
Ronell Van Wyk

Sketchbook exchange

© 2007 The British Library


Andreas Vesalius
De Humani Corporis Fabrica
Villard de Honnecourt Sketchbook
vi.sualize.us - dagaberto_acme
Robert Crumb Sketchbook, c.1970
Vivienne: Kitchen Table Sketches
Thierry Vroye: TPV | Carnet de voyage
W
Alfred Wainwright: Lakeland Sketchbook 1
Lakeland Sketchbook 2 | Lakeland Sketchbook 3
Lakeland Sketchbook 4 | Lakeland Sketchbook 5
Brandon Waite: Sketch BW USA
Ren-Art : sketchbook & tools
Robin Miao Wang's Art Blog!
Alfred Thomas Warbis
Chris Ware
Lari Washburn

• More Sketchbooks (Carol E. McMahon)
Homer Watson | Home Page
E. K. Weaver: Big Big Truck Sketchbook
Angela Weddlea; The Sketch Hunter

from "Monday" sketchbook © 2008 Barbara Weeks


Barbara Weeks: Drawing Breath (blog) USA

Monday at the Zoo | Maasai
". . .The best way to draw often is to carry a sketchbook with you wherever you go. This way you will always be ready when the inspiration strikes... To maximize convenience, I recommended having several sketchbooks of varied sizes, so that depending on where you're going when you leave home, you can grab the one that's most appropriate. For small sizes, I love the Moleskine sketchbooks, and for larger sizes I use the Canson spiral-bound sketchbooks. Have fun out there, and don't forget your sunscreen!"

Sketchbook Habit by Mike Wiesmeier
Mike Wiesmeier blog | Sketching in Tuscany USA
• Delacroix sketchbook page
from: Sketchbooks of the Romantics by Robert Upstone
• Sketching in Tuscany sketches
• Sketchiing tips: Sketchbook Habit
• Moleskine sketchbooks | Canson Artist Books
WHAT IS GOOD: SKETCHBOOKS
September 12, 2010
Shawn White Journal
Teagan White

• a selection of sketchbooks
WikiGallery.org, the largest gallery in the world

Listening sketchbook, © 2011, Sarah J. Wilde


Sarah Wilde: drawing diary

• Sarah Jane Wilde | Curious Crow
2011 sketchbooks | Non-Dom Hand Sketches
2010 Sketchbooks | 2009 Sketchbooks
Listening sketchbook, 2011

sketchbook entry, © 2011 Kent Williams


Kent Williams
(mature content)
• Drawings 2009-2010
• Kent Williams' Sketchbook Drawings
• image (see above)
Vicky Williamson (blog)

• after Homer
• Sketching Nature | sketchbook
• Artists' Journal Workshop | Sketchbook Project
Ester Wilson Sketchbooks

Blogger: Daily Drawings
To be featured in 2007:
. Blank International Sketchbook Project
. The Little Chimp Society's Sketchbook Projects
| | |
| --- | --- |
| | "Think of a sketchbook as a souvenir of your everyday life. It can be a place to record your impressions or work out a visual difficulty, as well as a repository for ideas, notes, doodles and ticket stubs..." - Ellen Wineberg |
Ian Winstanley's Scrapbook
Mining Art | Ian's Site

journal entries © 2014 David Wojnarwiczs

David Wojnarwicz (1954-1992) USA
. . . artist, writer, & activist.
"Years Ago Before the Nation Went Bankrupt"

Queer Arts Resources

Visual AIDS

David Wojnarowicz Papers ca. 1954-1992
Hyun Woo Lim:
MAXER: New Sketchbook 1 & 2 USA

sketchbook © 2011 Tom Wood


Tom Wood Weblog | Sketchbooks

Latest Sketchbook Postings

Cindy Woods: Learning Daily

• Cindy Woods and Ronda
WordPress.com | sketching | sketchbook
Sketchbook Project | The Sketchbook Project
Worldwide Pinhole Photography Day
NOT a sketchbook site in the usual sense!
[CK] Pinhole Photography (links)
Wren Designs

sketchbook (see slideshow)

Sketchbook entry © 2011 Roberta Wright


Roberta Wright sketchbooks
Timonthy J. Wright | Sketch Blog

Window at the Olsons © 2011 Andrew Wyeth


Andrew Wyeth (1917-2009)

• Sketch of Olson House
• Sketch of Olson Window
XYZ

sketchbook entry © 2012 Gu Xiona


Gu Xiong

"Like millions of others, Gu Xiong was a victim of the Chinese Cultural Revolution. At 17 he was taken from his family, blacklisted because they were educated and outspoken, and sent to the remote countryside to work dawn to dusk in the fields. Hungry, weary, he picked up a pencil and by the light of a kerosene lantern started to draw the people and objects around him. The drawing became an obsession - he filled 25 sketchbooks - and it gave him strength. 'My hope rose from within through my art,' he says now." - Gavin Wilson

Gu is now an associate professor at the Department of Art History, Visual Art and Theory, the University of British Columbia, Vancouver, Canada.

• diane farris gallery: Gu Xiong's Sketchbook bio
• China Art Current

ZEPoRAMA | ZEP autoportraits
Les Carnets: Divers
Qing Zhang USA
• sketchbook page
Isabelle (Izys) Zyskind

(Un annuaire mondial de carnets de voyage)
Carnet de Vacances (France) (diaporama)
Sahara (Sud Algérie) | Himalaya
albums illustres, les miens... (diaporama)